Carers added to COVID vaccination priority list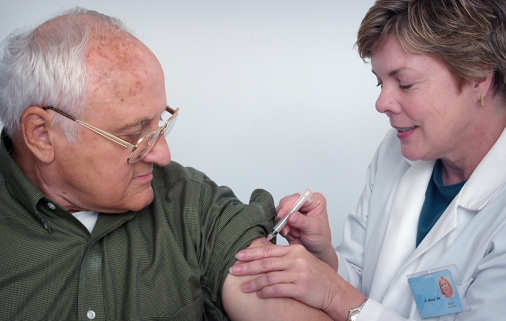 Carers prioritised
We join Carers UK, Carers Trust and other carer organisations in welcoming the inclusion of unpaid carers in new COVID vaccination advice, given by the government on 30th December.
Published by the government's 'Joint Committee on Vaccination and Immunisation', the guidance clarifies that unpaid carers are one of the priority groups for the Covid19 vaccine. You can see this under the section 'Persons with underlying health conditions.'
It recommends that carers who are in receipt of Carer's Allowance or are the main carer of  an elderly or disabled person whose welfare may be at risk if the carer contracted COVID, should be included in Priority 6, alongside people with underlying  conditions.
Your next steps
For carers, what's important now is to ensure your GP knows you are a carer – you may want to get in touch with them to make sure you are registered.
Carers Trust are now seeking to clarify that unpaid carers will be able to have the vaccination at the same time as the person they care for.
Find out more about the vaccination rollout and Surrey's carers
We've collected together all the information you need to find out how the vaccination is being rolled out in Surrey and what this means for you as a carer.