Challenge yourself and show Surrey's carers how much you care.
Sponsored events
We usually have some events planned that you can join in, but if you have something in mind or are looking for ideas, get in touch via [email protected].
Support Tom in the London Marathon, 3rd October 2021
The London Marathon's back and we have our first Marathon runner!
Tom Griffiths is running the London Marathon for ACS. He's already got off to a racing start with his fundraising, and if you'd like to support him too, go to his JustGiving page: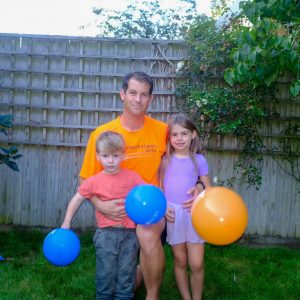 Thank you, Tom, and good luck on the day!
Leatherhead Rotary
We're delighted to be supported by Leatherhead Rotary.
Get your tickets for Leatherhead Rotary's charity Big Band Concert in November, fundraising for Action for Carers Surrey (especially our Surrey Young Carers service), alongside Prostate Cancer UK. Tickets for this marvellous concert will sell out quickly; find out how to get yours on our events page!
Leatherhead Rotary's Bluebell 10k will be back in May 2022. Come and join us for a lovely family run through woodlands and open countryside on Headley Heath – and fundraise for ACS. Sign-up details coming soon.
If you know of an event we should be part of, or you're planning a run and looking for a charity, get in touch. Email [email protected].
Action for Carers fundraising material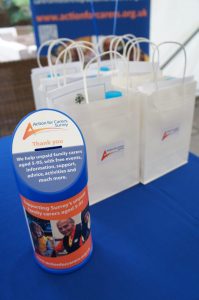 We can help with balloons, leaflets, collection tins and more! Don't worry about hitting the fundraising target. We'll support you in your fundraising with tips and advice.
It's very easy for you to start collecting sponsorship right away, simply sign up for a Justgiving page: justgiving.com/actionforcarers
(You can even find tips and advice on raising the most from your page: justgiving.com)
Why we need your help!
Your sponsorship really will be making a difference to the lives of young carers:
Sign up today and make a difference to the lives of carers of all ages across Surrey!