Challenge yourself and show Surrey's carers how much you care.
Sponsored events
We usually have some events planned that you can join in, but if you have something in mind or are looking for ideas, get in touch via [email protected].
Fancy a challenge on two wheels? How about a place in Ride London?
Ride London 2022
Ride London takes place on Sunday 29th May. The route starts and ends in central London, this year travelling through the Essex countryside. We have three places and we'd like each rider to raise at least £750.
Or would you prefer to rack up the miles on your own two feet?
The Great South Run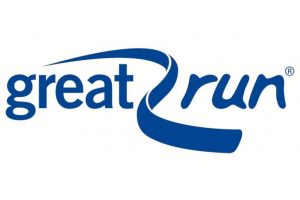 The Great South Run is on Sunday 16th October. It's a wonderful community event through the streets of Portsmouth. We have five places, and hope each runner would raise at least £250.
Like to join in?
These are great challenges – and even more fun when done in pairs or larger groups. We're keen that the places go to people who can raise as much as possible, and make the most of publicity opportunities on social media. Our fundraising team can help with inspiration and support to help you reach your fundraising target.
If you're interested, or know someone who might be, please get in touch! Email

[email protected]

 
Congratulations to Tom for running the London Marathon
We've had our first-ever Marathon runner!
Supporter Tom Griffiths ran the 2021 London Marathon for ACS. Many congratulations, Tom, and thank you for supporting Action for Carers. As well as finishing with a great time, Tom's already raised over £3,000 for ACS to help our young carers.
If you'd like to join in Tom's fundraising, go to his JustGiving page:
Thank you, Tom – well done on the run and your magnificent fundraising!
Leatherhead Rotary
We're delighted to be supported by Leatherhead Rotary, who've been supporting us with a whole range of fundraising events. Now they're looking forward getting back to some big events.
We loved Leatherhead Rotary's charity Big Band Concert in November, fundraising for Action for Carers Surrey (especially our Surrey Young Carers service), alongside Prostate Cancer UK.
And still to come, we're hoping Leatherhead Rotary's Bluebell 10k will be back in May 2022. Come and join us for a lovely family run through woodlands and open countryside on Headley Heath – and fundraise for ACS. Sign-up details coming soon.
If you know of an event we should be part of, or you're planning a run or another activity and looking for a charity, get in touch. Email [email protected].
Action for Carers fundraising material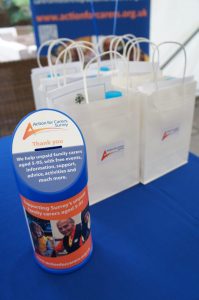 We can help with balloons, leaflets, collection tins and more! Don't worry about hitting the fundraising target. We'll support you in your fundraising with tips and advice.
It's very easy for you to start collecting sponsorship right away, simply sign up for a Justgiving page: justgiving.com/actionforcarers
(You can even find tips and advice on raising the most from your page: justgiving.com)
Why we need your help!
Your sponsorship really will be making a difference to the lives of young carers:
Sign up today and make a difference to the lives of carers of all ages across Surrey!