We can support you by phone, through face-to-face meetings, support groups and workshops. We can help with benefits advice, advocacy, give practical guidance on moving and handling, and provide a wealth of information and free resources. We can also signpost you, and the person you care for, on to relevant specialised sources of support.
Read more about our organisation here: Our vision, mission and values
I had been signposted to so many dead ends, Action for Carers and Surrey Young Carers have been the first to offer real help and understanding.
Carer-led
We are carer-led – run by a board of Trustees comprised of a majority of carers, and we continuously consult with carers both to improve our own services and those of others. We help carers have their say on caring matters in Surrey, and beyond, working with the NHS, Surrey County Council, and influencing government, local and national.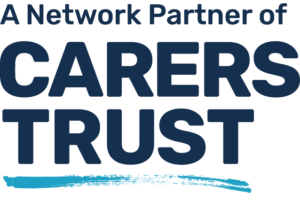 We're proud to be a Network Partner of Carers Trust , and also work closely with Carers UK, the UK's two national carer charities,  as well as other county carer organisations.
Specialised support
We also  have specialist support. If you're a young carer (aged under 18), our Surrey Young Carers Team offers free information and support, plus workshops, activities and groups, to give young carers time out from caring and help you achieve as much as you can in life. Our Young Adult Carers Team (for 18-24s) similarly helps younger adults as they finish school, start work or college and think about leaving home. We also have tailored support for carers connected to the Armed Forces.
Get in touch
If you want support, or would like to find out more about suppporting or working with us, find our contact information here.