Young carer Arabella, who looks after her brother, came to Action for Carers' offices to do work experience, helping the Surrey Young Carers team.
Here's how her week went:
Day 1
First day at work experience, at first, I was a bit nervous, but most people are. When I got to Surrey Young Carers office, I felt a lot better. First, I met with Michelle [Harper, SYC Manager] and discussed what SYC is. Then I had a wonderful tour of the building and met some of the staff who work there and I found out what they do in their roles. After that I met Jamie Gault who is the Chief Executive and he showed me two PowerPoint about young carers and SYC. I found out a lot of new information.
Then I went to Claire at HR and she explained what she did. I then met the IT Manager Clive, he told me how to use the computer and gave me all my passwords. Then I went to a desk and try it out. (It worked!).
After that I sat down with Michelle and talk about what I am going to be doing for the week. Then it was Lunch – had some food went for a walk and then got back to work. Next had a Zoom meeting with the Joe [Finance and Fundraising] and he explained to me about budgets and money.
I finished up the Zoom call and looked at some old newsletter that have been sent to young carers and wrote some of the stuff I liked about it, and some ideas to make it better. My next task was to look at Surrey Young Carers website and I read 'Millies blog' this gave me an idea for what to include in mine.
After that I packed some of the donations for young carers, with Michelle – these were toiletries for boys in bags. For my first time at work experience with SYC I think it went very well.
Day 2
Second day of work experience. When I came in today, I met Jackie Team Manager and the Support Coordinator team based in the office. They were all very nice.  After I was introduced and said "hi" I sat down and listened to what everyone was doing. (Like events.) Someone said about a sports event that sounded interesting.  Another one was about a timescales event.  After that I got shown how SYC is organised.
Then it was lunch, and I went on a walk again. After that I was trying to think of time travel trivia movies for the time capsule event. Then I looked at what I needed to do for the newsletter and then started to come up with ideas, After being told about what happens with what they do how they plan, I found out about events that have already happened since the last newsletter and upcoming stuff too.
After that l looked for young carers' poems but unfortunately, I had no luck today. Then looked on the internet for summer pictures for the newsletter and tried to make a CARING cross word. After that I got home and joined a Zoom call with lots of other young carers for a scavenger hunt which I enjoyed.  It was nice and everyone was very creative.
Day 3
Third day of work experience, I came in and met Claire and the Children & Young People Coordinators. Some people l had met before at previous events with Surrey Young Carers. They told me about their jobs and what they do at SYC.
Then I went and stared to write questions to interview some of the Team. After I had finished, I did some more for the newsletter. I finished making the crossword and then it was lunch, and I went for a walk. I did some more research for the newsletter and wrote something on a 6 month programme of Mindful Boxing, that is open to all young carers.
Next, I got to do the interview with Russ and Emma. They answered my questions and we had our picture taken. I moved straight on to make up some more donations parcels for girls. Now I am witting this blog. Later I will get to join the Mindful Boxing Zoom session and experience it for myself.  Busy, busy.
Day 4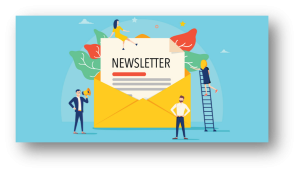 The fourth day of work experience started off by finishing the newsletter with Michelle. I got my picture taken and I made a CARING word search instead of a crossword. We got lots of stories for both the junior and senior newsletters and for the SYC website, so it will be good to see my work in print.
Then it was lunchtime, and I went for a short walk and decided to do some donation bags when I got back.  I really enjoyed doing the donation bags and it is great to see all the nice things that companies have given to young carers. My last job of the day was being interviewed about being a young carer. My voice might be being used in a secondary school assembly that SYC is making!!
Day 5
My last day of work experience was spent working from home to get that experience. Michelle talked about the benefits and difficulties of working from home and thought I should try it. I wrote about 'a day in my life as a young carer' from when I wake up to when I go to sleep. After that it was straight on to questions about Mindful Boxing. Then I did a summary on my work experience and had lunch.
When I returned, I completed my blog and then checked my work for the week. My last task was a zoom call with Michelle, who thanked me for being their first ever work experience.
Thank you SYC for making me feel so welcome.