Getting started
Times are tough, but with persistence you can find work that works for you. If you find yourself unemployed, it's vital to keep your spirits up and keep busy. Then when interview time arrives you will have something positive to talk about.
Work patterns
A typical 9am-5pm isn't the only way to work.  One of these options may work better alongside caring responsibility:
part time
term time
shift work
'bank' work (offered when extra help is needed)
seasonal work
temporary employment contracts
'zero hour' contracts
Any experience of the working world is better than no experience.  You will always learn something, and perhaps improve your communication skills.  It can lead to better opportunities in ways you don't expect.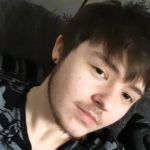 Listen to Jay's podcast with his advice about juggling caring, studying, working at college and beyond…
Looking for work
When you're 18 and actively seeking employment, you may be able to apply for Universal Credit. This involves making an agreement with your job coach about the tasks you will do to find work.  Tasks completed need to be recorded in a journal, which is online unless you ask for another way to do it.  Tell your job coach that you are carer because this might be taken into consideration.
Find out more about universal credit
Volunteer work
Employers don't care whether you get experience from paid or unpaid work.  They just want evidence that you can do the job.  No one likes to work for nothing, but a very short stint of voluntary work can make all the difference if you're looking for your first job.  It gives you something at the top of your CV, references and experience to talk about during an interview.
Try different types of work by dipping into brilliant volunteer roles, you can find some here!
Minimum Wage
If you are a worker aged under 25, or an apprentice, it is illegal for your employer to pay you less than the National Minimum Wage, so check your payslip!
| | | | | | |
| --- | --- | --- | --- | --- | --- |
| | 23 & over | 21 to 24 | 18 to 20 | Under 18 |  Apprentice |
| Hourly rate (current) | £8.91 | £8.36 | £6.56 | £4.62 | £4.30 |
| Hourly rate (from April 2022) | £9.50 | £9.18 | £6.83 | £4.81 | £4.81 |
Apprentices are entitled to the minimum wage for their age when 19 or over AND have completed the first year of their apprenticeship.  For example, an apprentice aged 22 who has completed the first year of their apprenticeship is entitled to a minimum wage of £8.36.
Be your own boss
The ultimate way to work flexibly is self-employment, but it isn't an easy option, and isn't for everyone. There are mentors for young entrepreneurs, grants and online help to look at first.
Carer Rights at work
Everyone has a right to time off in emergencies. There is no set amount of time. It may be paid or unpaid depending on the employer. Each employer and situation is different. The important thing to do is to talk to your manager so that you do not risk losing your job.
Once you've been with an employer for 26 weeks you can make a written request for flexible working. For example, flexible start and finish times can be a great help. Many employers will agree to your request unless it would badly affect their business.
Find out more about flexible working, time off and leave here.