What is a young adult carer?
The 'official' definition of a young adult carer is someone aged between 18-24 who cares, unpaid, for someone who may be chronically ill, disabled, have a mental health condition or an addiction.
There are nearly half a million of them in the UK and they are often one of the most stressed sectors of the caring community. This can be because they are at an age when most of their peers are taking steps towards independence and planning for their future, all of which can be much more challenging for YACs.
How we help young adult carers
We run a very friendly and supportive network who meet up, socialise and find out more about what's available to them.
We also…
liaise directly with colleges, universities and work places advocating on behalf of our young adult carers
support with the transition into adulthood with advice on career planning, educational funding, and your rights
arrange regular free meet ups, meals and trips out so our YACs can get to know other people who are in a similar situation
All our support and social events are free but you do need to register with us (also free!).
Different caring situations
Everyone's caring situation is different. You may be part of a community which means caring can bring additional challenges. And the condition of the person you're caring for will affect your caring role to some extent. But we have help and support available.
Young adult carers look after people with a whole host of conditions and illnesses. Some of the more common situations are:
Take a look at the pages above to find out about our particular support and information for carers looking after someone with these conditions.
Get in touch
For a general enquiry for the Young Adult Carer team, please text on 07723 486730 or email yac@actionforcarers.org.uk 
To get in touch with one of the YAC team in your area, please email them: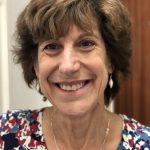 Lisa Walmsley
covers Guildford and Waverley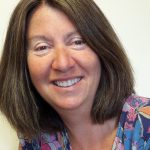 Mel Buxton
covers Mole Valley, Reigate & Banstead, and Tandridge
Ami Makhecha
covers Surrey Heath, Woking, Runnymead, Epsom & Ewell, Elmbridge and Spelthorne