New county-wide 'Hubs' open for Surrey's unpaid carers
This May and June, we are opening the doors to multiple new 'Hubs', located right across Surrey. These are 'drop-in' locations for Surrey's unpaid carers to visit for advice and support.
At the Hub you can meet with Action for Carers' staff and volunteers. You can get information and advice on your caring role and the support available, and also enjoy a cuppa and a chat.
Carer Practice Advisors (who work for SCC/NHS), whose role is also to ensure carers get all the support they need, will be attending many of the Hubs too.
Open to all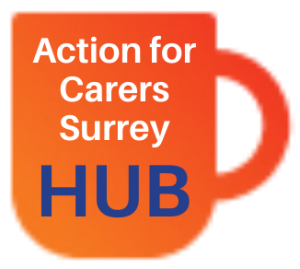 The Hubs are open to all family/friend unpaid carers, and are free simply to drop in, though organised events and meetings will also be held at these locations.
When are the Hubs open?
We have weekly Hubs, open one day every week. We also have 'satellite' Hubs, opening two days each month.
The Hubs are taking place in towns right across Surrey, so you should be able to find one near you.
Where are the weekly Hubs?
CAMBERLEY: High Cross Church, Knoll Road, Camberley GU15 3SY – every Tuesday (starting 10th May)
GUILDFORD: The Hive, Park Barn Drive, Guildford GU2 8EN – every Monday (starting 9th May)
HORLEY: Horley Baptist Church, 289 Ct Lodge Rd, Horley RH6 8RG – every Wednesday (starting 11th May)
KNAPHILL: The Vyne Centre, Knaphill GU21 2SP – every Monday (starting 9th May)
LEATHERHEAD: Leatherhead Community Hub, Kingston Road, Leatherhead KT22 7PX – every Friday (starting 6th May)
Where are the satellite Hubs?
To complement the weekly Hubs (listed above), we will also have 'satellite' Hubs, operating twice a month.
Locations and frequency as follows (NB  these start in June):
ADDLESTONE: Addlestone Community Centre, Garfield Rd, Addlestone KT15 2NJ – second and fourth Wednesday of each month
CATERHAM: Westway Community Café, 25 Chaldon Road, Caterham CR3 5PG – second and fourth Thursday of each month
CRANLEIGH:  The Bandroom, Village Way, Cranleigh GU6 8AF – first and third Monday of each month
EPSOM: St Barnabas Church, Temple Rd, Epsom KT19 8HA – first and third Tuesday of each month
FARNHAM: The Maltings, Bridge Square, Farnham GU9 7QR – first and third Friday of each month
HASLEMERE: Wesley Room, The Methodist Church, 5-7 Junction Place, Haslemere GU27 1LE – second and fourth Monday of each month
HERSHAM: Centre for the Community, 7 Queens Road, Hersham, Walton-on-Thames KT12 5LU – second and fourth Thursday of each month
SHEPPERTON: Greeno Centre, 14 Meadow View, Glebeland Gardens, Shepperton TW17 9DH – first and third Wednesday of each month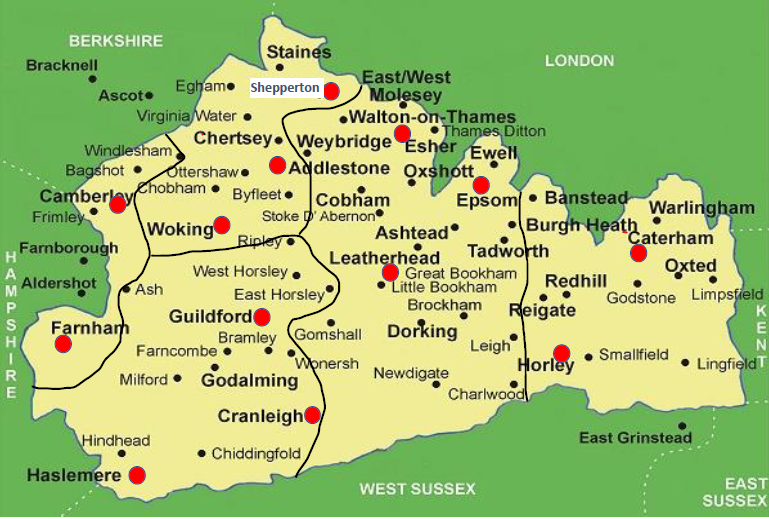 Hubs flyer with dates
We have a flyer that lists all the Hubs – locations, days and frequency:
Drop-in
Please feel free to drop-in if you're a carer in Surrey. You will find a friendly welcome and support on all aspects of caring – practical, emotional, financial.
You can also raise particular concerns you have with the ACS staff, and get referrals to further sources of support.
Find out more
If you'd like to get in touch to find out more about the Hubs, please call 0303 040 1234, or email [email protected]