Have fun and help us
There are many ways your community group or sports club can support us. You could organise a fundraising event like a quiz or tournament at an upcoming meeting. Or, if you're the Club Captain or President, why not select Action For Carers Surrey as your Charity of the Year?
Whatever your group decides to do, we can support you with everything from ideas and advice to collection buckets and banners.
We welcome every type of activity from a simple collection or a one-off cake sale to a big evening event. Just let us know what you've got planned.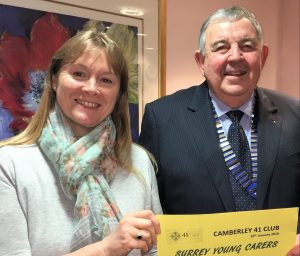 We would also be pleased to come and speak to your group or club, or meet you for a coffee to discuss how your support will help carers in Surrey. We are always keen to bring Action for Carers to a wide audience to reach both carers and supporters.
Get in touch today; please e-mail [email protected]