For people working with carers
Professionals such as teachers, social workers, GPs, nurses and other health and social care professionals will often come into contact with carers during their working day. Most employers will also have carers in their workforce.
How you can help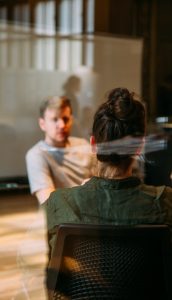 Read more about how you can identify and help the carers you meet and support. You'll also find links to further sources of help, and information on the excellent free training Action for Carers offer to professionals working in Surrey.
ACS Training for Professionals
You can also find links to further resources, as well as 'referral forms', for you to refer any carer, or young carer, directly to Action for Carers. (Adult carers can also refer themselves, on our registration form.)
You'll also find information and links on The Carer's Prescription, an on-line single referral for health care professionals to support Surrey's carers.
Detailed information for professionals
See our targeted information for different groups of professionals below: GPs, School and Colleges staff, Health and Social Care teams and Employers.