Self care 🙂
Being a young carer can sometimes be stressful and tiring, so it's important to look after yourself as well as the person you care for.
Surrey Young Carers can help you take a break and have time just for yourself as a young person, and meet new friends. Our staff are here to point you in the right direction to access some 'me' time, to renew your batteries.
Get in touch
If you'd like to get in touch with us to find out more about the service and how we can help, please call us on 01483 568 269, or email [email protected]
Looking after yourself
It's so important to look after your own physical and mental health as a young carer.
Free information packs
We've also got helpful packs focused on looking after you and your mental wellbeing. These are
Believe
Belong
Building resilience
Connect
Hope
Life beyond caring
Trust
Wellbeing
If you're a young carer, email us ([email protected]) or call us on 0303 040 1234, option 1, to request copies of any of these.
Tell your GP
A really important thing to do is make sure your GP knows about your role and responsibilities.
If they know you're a young carer they can make sure you get the right support and help. They can also offer things like flexible appointments, free flu jabs, and text reminders for appointments. Surrey NHS has a simple leaflet for you to fill out and hand to your doctor or the surgery reception, to let them know – Young Carers GP Registration Form.
You can read more about different ways to look after yourself on our wellbeing pages.
Mental health support

Mindworks Surrey helps and supports children and young people in Surrey who are feeling very sad, worried, angry or upset. They help you to work out difficult thoughts and feelings and learn new skills so that you find it easier to deal with those feelings and have a happier life. They also help parents and carers so they can help you too.
Emergency number
And if you feel you are in crisis, you can call Surrey's 24/7 mental health crisi line for children, young people and their families and carers.  The freephone number – 0800 9154644 – is available for children and young people up to the age of 18, including those with Special Educational Needs and Disability. The crisis line is staffed by a team of experienced, trained call handlers and mental health nurses, and it provides emotional wellbeing support, advice, and signposting to a range of community services.
Top tips from young carers
Our young carers shared some ideas to help when things are getting a bit much at home.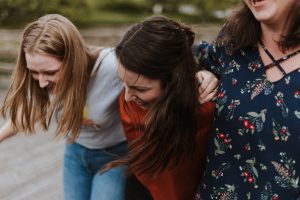 Listen to your favourite music
Keep a diary
Get out side – go for a walk or a bike-ride
Doodle and draw
Read a book or watch a video
Talk to a friend!
Sport
Excercise can clear your head and take your mind off things, whether it's joining a club or a class or just messing about with a ball.
Avoiding bullying
Sometimes young carers feel exposed because of their caring role. Surrey Young Carers works to make sure everyone understands that being a young carer is something you can be proud of. But if you do find you're being picked on – talk to someone.
Our young carers have some tips in this video they made:
Watch out for crime
All young people can be vulnerable to crime – or experience pressure from others to get involved in crime. And when you're a young carer, you're already under a lot of pressure and you can be extra vulnerable. Surrey Police have helpful information on their YouTube channel, such as this video about grooming, Emily's Story. If you are aware of a crime or criminal behaviour, you can report it easily, and anoymously – see this guide to reporting crime in Surrey from Fearless, the youth arm of Crimestoppers.