Action for Carers Surrey is supporting 20,000 unpaid carers across Surrey, including 2,600 young carers aged under 5-17.
We currently receive funding from Surrey County Council, which covers our core costs such as staff and office premises.
However, we rely on the generosity of local supporters throughout Surrey to fund our events and activities. Our supporters include many individuals, trusts and foundations,  and a huge range of community groups and corporate partners.
You can help us – and help Surrey's carers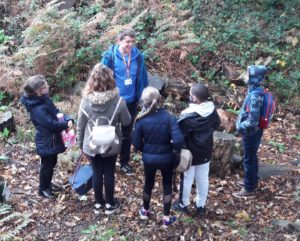 For example, our dedicated Surrey Young Carers team provides specialised support to 2,600 young carers, with workshops, forums and time-out activities tailored to their situation.
With the help of our generous supporters, we can give them a break from their caring responsibilities and a chance to socialise with others in a similar situation. Your extra support can help them have a fun break from caring and enjoy just being kids.

Fundraising allows us to add to our service for carers of all ages, so they get a chance to escape their role and relax.
Talking to you about our work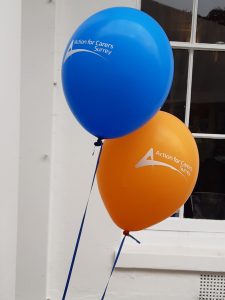 We'd be delighted to come and see you to talk about our work at Action for Carers, and how you might help us support carers of all ages throughout Surrey.
We'd love to talk to you – from a one-to-one meeting to a presentation to your staff, your school or your community group.
Please get in touch by emailing fundraising@actionforcarers.