Getting around
Transport is a big issue for many carers.
If the person you care for is mobile you maybe don't have to worry. And if you are driving and have a car yourself, then again, transport may not be a concern.
But for lots of people it can be a challenge to find safe, appropriate, and reliable transport, whether it's for 'necessary' trips like getting to the GP, or for enjoyment, like days out. And Surrey being a large and in parts very rural county, can bring additional challenges.
Below is information on various community schemes, and public transport, as well as other charities that can help and advise. But please do also contact our Helpline for more guidance, particularly on the Blue Badge scheme – 0303 040 1234.
Blue Badge scheme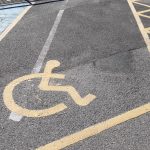 If you, or the person you care for, have difficulty walking, a Blue Badge can help you park closer to your destination.
Community transport schemes
SCC have information on the different types of community transport available.
Community transport is available for those who can't use conventional public transport – because they don't have access, or they can't because of sensory and/or mobility problems.
Dial-a-Ride
There are local Dial-a-Ride schemes across Surrey. You can see the full list, with their phone numbers here.
The different schemes will each inform you how to become a member, who qualifies (eg people who can't use public transport because of mobility problems, or living where there is no public transport), as well as any membership fees or fare costs.
Volunteer drivers
There are also various voluntary car and 'good neighbour' schemes in Surrey.
Volunteers use their own cars to transport people in need, and also help with other services, such as shopping, picking up prescriptions etc.
Surrey volunteer driver schemes
On demand bus services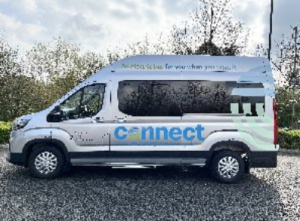 On demand (or Demand-Responsive-Transport DRT) are a completely flexible type of local bus service that has no fixed timetable.
The route is determined by the requests made by passengers, who need to book in advance.
Hospital transport information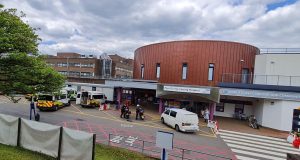 If you or the person you care for need to attend a hospital appointment, you may be eligible for the Patent Transport Service or the HealthCare Travel Costs Scheme.
Getting a bus to hospital
There are direct services to Surrey hospitals. On this webpage you'll find up to date details of all the routes/buses.
Mobility charities
QEF
QEF Mobility Services is one the UK's largest providers of mobility advice and support for people with disabilities and age-related impairments. They provide a wide range of services focused on helping people of all ages become mobile and independent. As one of the UK's top 3 providers they complete around 1,300 mobility assessments each year, along with advice and training with adaptations and solutions to ensure maximum mobility. Referrals are not required.
Find out more at https://www.qef.org.uk/  or alternatively contact them on 020 8770 1151, email: [email protected]
Motability
Charity Motability provide mobility solutions for people with disabilities.
Via their Motability Scheme the person you care for can use their qualifying mobility allowance for a  new car, Wheelchair Accessible Vehicle (WAV), scooter or powered wheelchair. Call on 01279 635999.