Support when the person you care for is in hospital
Having the person you care for in hospital can be a difficult and stressful experience. But we have Hospital Carer Support Advisors at Surrey's five main hospitals to help you.
We have staff at East Surrey, Epsom, the Royal Surrey County, Frimley Park and St Peter's.
Their role is to identify carers and to support them while their loved ones are in hospital.
Coronavirus update
Please note our Hospital Carer Support Advisors are currently not working IN hospitals, because of the Coronavirus. However, they continue to work from home, supporting carers over the phone and by email.
Staff in hospital are being encouraged to refer carers they meet on to our teams.
The hospitals have also updated their visitor arrangements – see information here.
If you're currently supporting someone in hospital, you can contact our Advisors on their direct numbers below. And don't forget you can call our Carer Information Centre too for advice, support and information – 0303 040 1234 (text on 07714 075993).
How our Hospital Carer Support Advisors help carers
They work closely with hospital staff to identify carers, and can approach them directly. Often they bridge communication gaps between the carer and the hospital, and offer advice, information, as well as emotional support. Importantly, they can speak on your behalf, including at some meetings. They also signpost carers and their loved ones to support from other organisations.
They can also help with the discharge process, which can be especially challenging for carers, as well as put them in touch with ACS's Carer Support Advisors, back in the community. We can also refer on to our Moving and Handling team, if you need to give more physical help to the person you care for, following their hospital stay.
Find out about getting support from our Hospital Advisors by calling us on 0303 040 1234.
Our hospital carer support advisors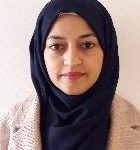 Royal Surrey County Hospital
Naheeda Majid
07850 515457


Epsom General Hospital
Michele Moore: Mondays, Wednesdays, Fridays
07736 561978
Michelle mainly works with the '@Home Team' dealing with those recently discharged.


East Surrey Hospital
Stuart Woods: Mondays, Tuesdays
07989 402781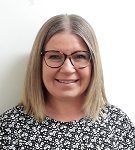 St Peter's Hospital: Monday – Thursday
Read more about Sam's work at St Peter's here.
and Frimley Park Hospital – Fridays
Sam Caine
07989 402764