Sunflower lanyards – now in all Sainsbury's stores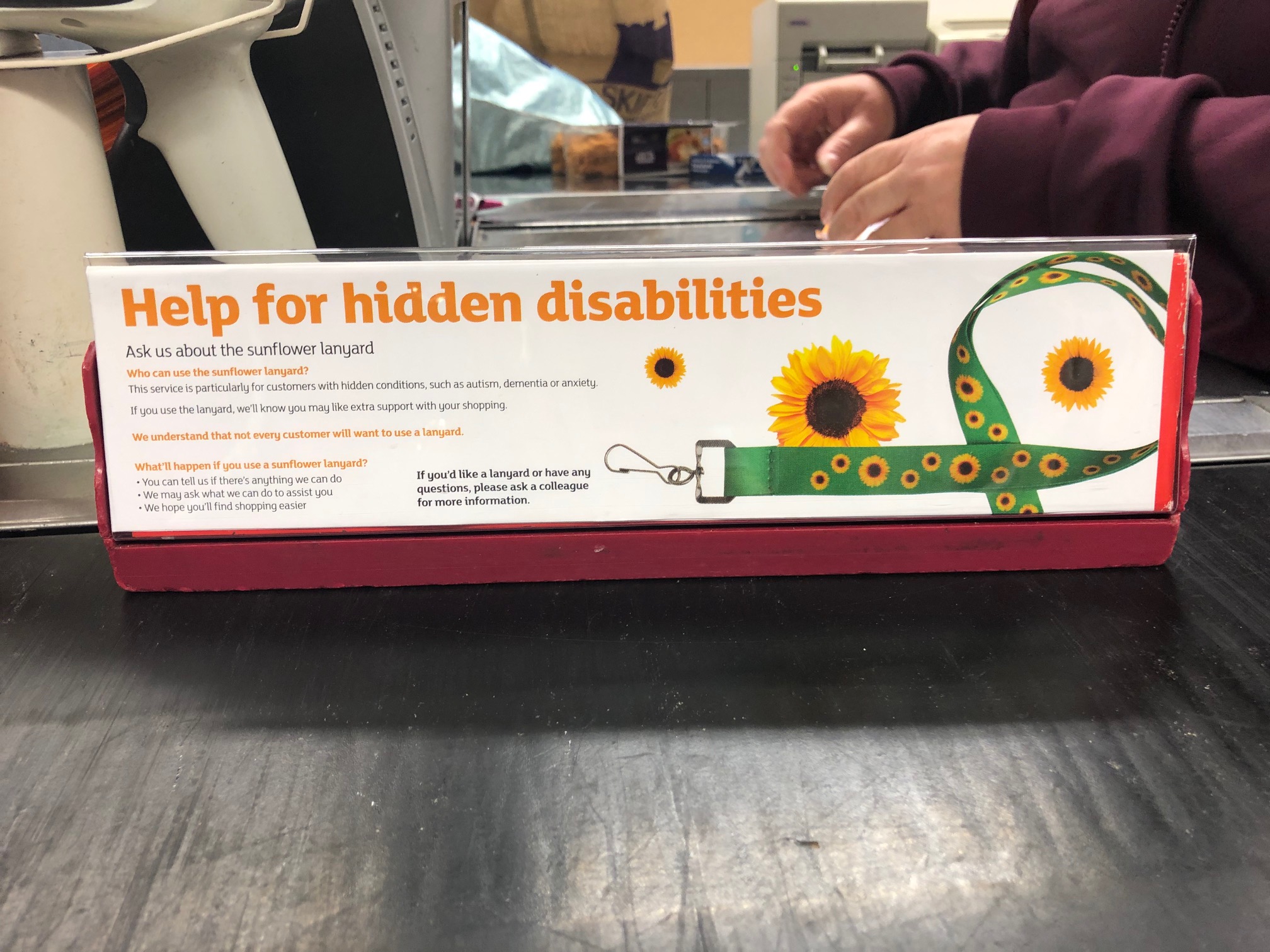 Would a little extra help be useful at the supermarket?
After a successful trial, Sainsbury's are now running the Sunflower lanyard scheme in all stores, so you'll be able to get extra help in branches throughout Surrey.
The scheme's designed to make shopping easier for anyone with a hidden disability, such as autism, dementia or anxiety, or deafness, but it's open to anyone who might need some extra help because of something that's not immediately obvious. Staff are trained to help and you Just ask at the desk if you'd like to get a lanyard.
Sunflower lanyards started at Gatwick Airport and are now used in many airports and railway stations. The scheme's being extended all the time, so look out for them even more widely.