Jule starts another One Hundred Hats Challenge!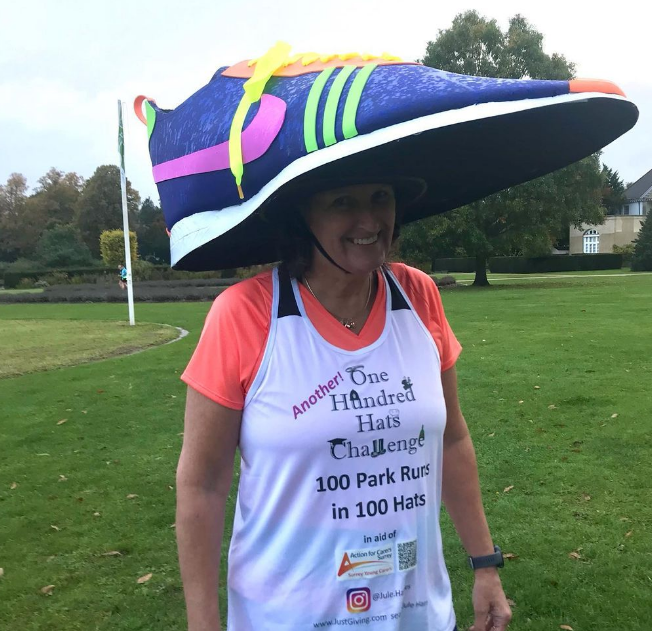 Brand new challenge for fundraiser Jule
Our fantastic fundraiser, Jule Harries, who only a few months ago finished her epic One Hundred Hats Swimming Challenge, just can't stop, and has this Autumn started a brand new challenge.
This time, it's the One Hundred Hats Park Run Challenge. If you've followed Jules' activities before, you'll know she is highly creative, and for the Swim Challenge she found, or more often made, a spectacular hat, usually related to a commemorative date or key event. She plans now to run 100 Park Runs, each in a different hat, and all the money she raises through her fundraising will go to help young carers in Surrey.
Young carers count
Jule works in a school and is very aware of how challenging life can be for young people who are also caring for a family member who's ill or disabled. So the work our Surrey Young Carers team do to support these young people across the county, is very close to her heart.
Run no 1 is done – it was at Reigate, pictured, well done Jule! Just another 99 to go!
Please support
If you could donate to Jule's extraordinary effort, please visit Just Giving. And follow Jule's Challenge progress on Instagram.
And of course if you see her at a Park Run, please say hi and cheer her – and her fabulous hat – on!