African-themed craft workshop: celebrating Black History Month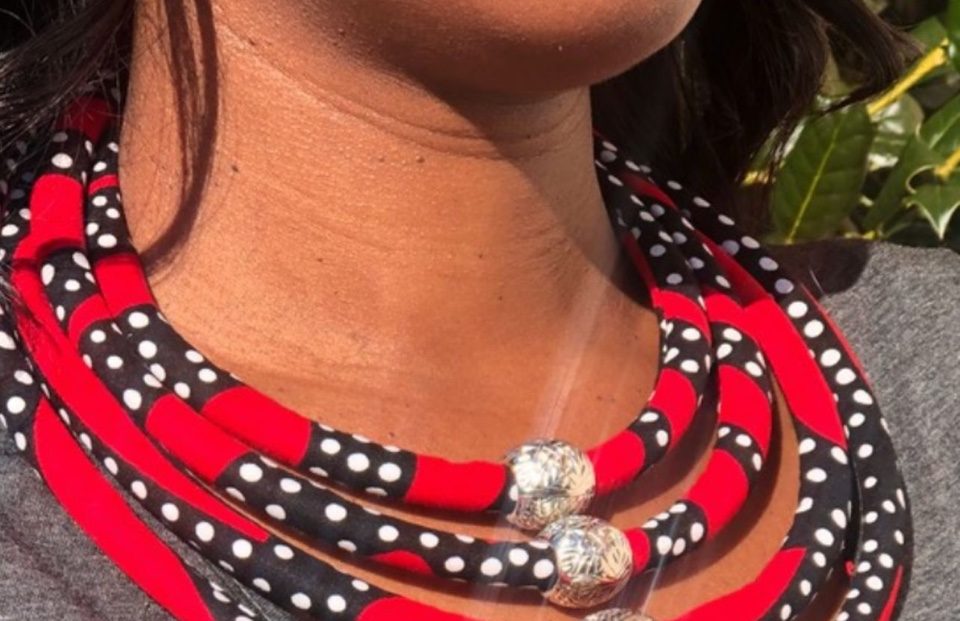 Join Adel Kaseke-Mapfumo to create some jewellery or an African-style headwrap. Everyone's welcome, whatever your background or heritage! Don't delay, so we can send you the materials for this Zoom session in good time.
Black History Month African themed craft workshop: jewellery and headwraps
Join us for a special African-themed craft workshop with Adel Kaseke-Mapfumo
-Simple fun crafts to celebrate Black History Month
-A necklace, earrings and headwrap in colourful African print
-Beginners welcome!
-All materials required will be sent to you prior to the session. Note, we'll be making a two-strand necklace.
Adel will show you how to make these wonderful things, so whatever your background, join us for a chance to be creative, whether you're a dab hand at crafts or just fancy having a go.
Look out for our next event marking Black History Month
Creative writing with the performance poet, Miss Yankey. A face-to face-event in Woking, Monday 25th October. Find out more here
This will be a video meet up using Zoom and is open to all our registered carers although spaces are limited. We'll send you the materials, so sign up quickly if you can, so we can get them to you.
If you've not used Zoom before, we have a handy guide below which will talk you through it.
How to join us for this event…
If you'd like to join us, simply fill in the 'I am interested in this event' form below and we'll come back to you as soon as we can – spaces are limited though and will be allocated on a first come, first served basis.