Creative writing workshop: celebrating Black History Month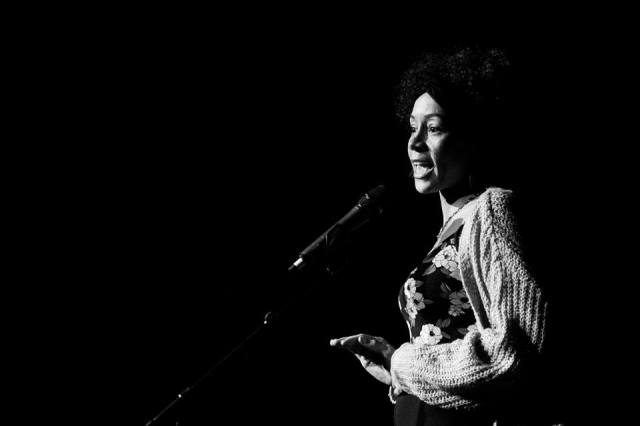 Join us in person for a creative writing workshop with the fabulous performance poet, Miss Yankey from Poetry Prescribed, celebrating Black History Month. Everyone's welcome, whatever your background or heritage! Come along for a fun and inspiring morning playing with words.
Black History Month creative writing workshop
Join the wonderful Miss Yankey of Poetry Prescribed for a lively creative writing workshop for carers as part of Black History Month. Come and explore the benefits of poetry and creative writing, for a new way to improve your mental health and wellbeing.
Performance poetry is for everyone, so whatever your background, join us for a chance to be creative and share your experience, including as a carer. We'll enjoy powerful spoken word poetry, vital conversation, and creative writing challenges suitable for all, whether you're a regular writer or just fancy having a go.
Miss Yankey is a British/Ghanaian performance poet, host and performer. Combining her love of poetry, with her knowledge of holistic therapy, and passion for mental health awareness, Miss Yankey founded Poetry Prescribed in 2017, with the primary aim of improving people's mental health and wellbeing using poetry and creative writing. She understands being a carer herself and looks forward to prescribing you poetry!
How to join us for this event…
If you'd like to join us, simply fill in the 'I am interested in this event' form below and we'll come back to you as soon as we can – spaces are limited though and will be allocated on a first come, first served basis.