Surrey Young Carers Forum launch new video marking Young Carers Action Day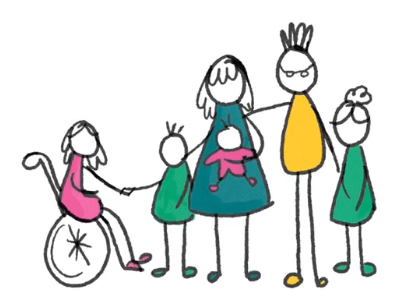 Young Carers Forum Animation
Marking Young Carers Action Day, our young carers have launched a fantastic new animation video.
The video explains what young carers enjoy about being part of our Young Carers Forum – which exists to hear the voice and share the experiences of young carers in Surrey.
You can see the animation here.
The young carers wanted to tell others about the Forum, and how it feels to genuinely 'use your voice' and make a difference. It really is the voice of our young carers and shows how much participation means to them collectively and personally.
Thank you
A huge thanks to Elly and Hannah at Farnham University for the Creative Arts for their assistance, and of course to all the young carers whose ideas, words and voices, made the video the wonderful resource it is.
More on our Forum
You can find out more our Forum, and all the achievements they've made here