Falling Short - how England is failing carers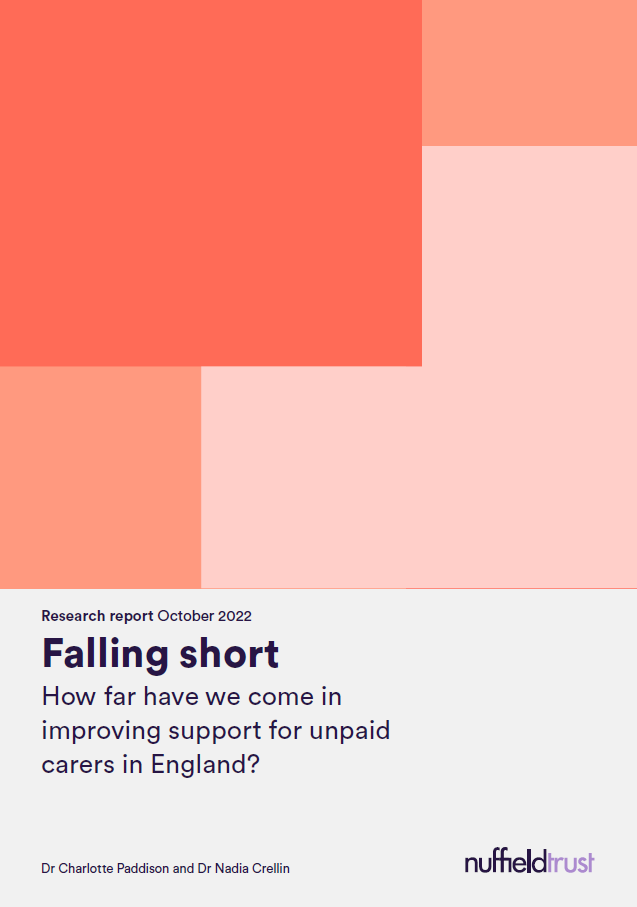 Report evidences declining support
A pretty damning report from the Nuffield Trust has been published, describing the government's failings in their support for carers over the last several years.
Called ''Falling Short' the report looks at how far England has progressed in improving support for unpaid carers, following policy changes and promises made.
Decline in support
Sadly, the report shows that despite policy commitments and promises, unpaid carers have received diminishing levels of help over the past 6-7 years, both in terms of direct support and access to breaks.
Local Authority gross expenditure has dropped 11% (2015-2921), and carers are finding it increasingly hard to access advice and support.
The report makes a series of recommendations, including for improved government accountability for WHO is responsible to better support carers.
Find the report here:
Nuffield Trust
More about the report and the findings from the Nuffield Trust.