Do you care for someone with dementia? New free monitoring service launched.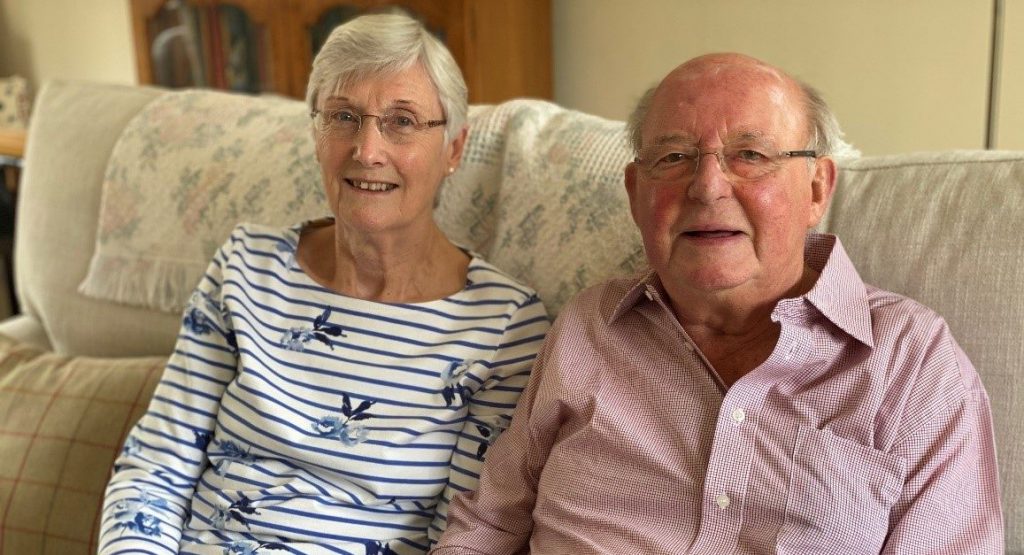 Free monitoring service for people with dementia, and older people diagnosed with depression
There's a new, free service available in Surrey for people with dementia and their carers; and also for over 65s diagnosed with depression and anxiety, and their carers. It helps monitor the health of your loved one, automatically flagging any concerns, and puts you in touch with direct help promptly, when required. It aims to give additional support while during Coronavirus.
The service is called the TIHM (Technology Integrated Health Management) Monitoring System. People receiving the service are provided with easy to use devices, that track things like temperature, pulse, generally wellbeing and any changes in normal activity in the home. If any of the readings flag a health issue, a notification is sent automatically to a Monitoring Team. They'll provide prompt advice and support – and if necessary, arrange Coronavirus testing, and liaise with 111, hospital services, Adult Social Care and GPs. The team operates 8am-8pm.
Who gets the service?
This service is available to anyone with a diagnosis of dementia living at home in Surrey, and their main carer. (It's not available to people living in care homes.) And it's available to people over 65 with a diagnosis of depression or anxiety. Carers can call us, Action for Carers on 0303 040 1234 (or email [email protected]) and we will refer you, the carer, directly.
The Service is offered by local NHS provider, Surrey and Borders Partnership, smart home monitoring provider, Howz, Surrey County Council and Surrey Heartlands Health and Care Partnership.
Some Surrey carers' experiences
Carol cares for her husband Russell, who is in his 8os, and has Alzheimer's disease (pictured above). Carol says: "I think it's amazing. I find it very simple to use, I usually take the readings early in the morning. It's nice to have a safety net. If something did go wrong, somebody will call you and that's a nice feeling to have. It's also reassuring that the Service is monitoring my health too."
John cares for his wife, Jeanette, and has Vascular Dementia and Alzheimer's Disease.  They are both in their 70s. "I'm very pleased with the response I have received from the Monitoring Team who are very professional. As far as I'm concerned, this equipment is great and I've had no problems at all. It's reassuring how quickly the Team responds if there is a concern about a reading and I'm pretty impressed."
Professor Helen Rostill, Chief Innovation Officer and Director of Therapies at Surrey and Borders Partnership said: "We are encouraging people with dementia and their carers to apply for the TIHM Monitoring Service so they can benefit from the increased support we are offering. The Service will enable us to reassure people about their health to reduce anxiety and if health problems are identified, our Monitoring Team will quickly intervene to provide support. This is a personalised Service that will make a real difference to people's emotional and physical wellbeing."