Ashford and St Peters Hospitals implement visiting restrictions to protect patients and staff from the COVID-19 outbreak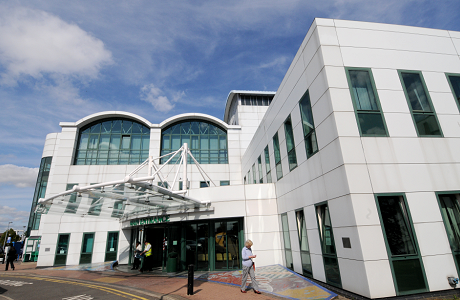 Please note this information comes from Ashford and St Peter's Hospitals directly.
ASHFORD AND ST PETER'S HOSPITALS VISITING RESTRICTIONS – IMPORTANT COVID-19 UPDATE
To protect patients, visitors and staff, the Trust has taken the decision today (Tuesday 17th March) to immediately restrict visiting to all inpatient areas at Ashford and St Peter's Hospitals until further notice. This will reduce the number of people passing through the hospital and offer the maximum opportunity to reduce transmission of COVID-19.
The new visiting agreement is as follows:
Essential visitors only (immediate family or main carer)
Only one visitor per patient per day
No children are permitted to visit
Visits should last no more than one hour
Visiting to only take place between 6pm & 8pm
Anyone with cold or flu symptoms, persistent cough or raised temperature must not visit
The exceptions to this will be visitors to patients receiving end of life care, patients in intensive care, babies in the neonatal intensive care unit, children in paediatrics and birth partners on the maternity wards.
Ashford and St Peter's Deputy Director of Infection Prevention and Control, Glynis Bennet said;
We would like to thank all patients and visitors for their support, patience and co-operation. We appreciate these restrictions and measures will cause concern but our focus is to maintain patient safety and prevent spread of infection. If you'd like further information, please contact the Patient Advice and Liaison Service (PALS) by phone – 01932 723553 or email – [email protected].
Coronavirus (COVID-19): Stay at Home Guidance
The most common symptoms of coronavirus (COVID-19) are recent onset of a new continuous cough and / or a high temperature. For most people, coronavirus (COVID-19) will be a mild infection.
Read more about the "Stay at Home" guidance on the Ashford and St Peter's Hospitals' Coronavirus webpage
Advice for those with appointments at Ashford and St Peter's Hospitals
Patients should continue to attend their appointment as usual unless they have specific concerns around COVID-19 or have returned from one the countries listed as having a higher risk of Coronavirus. In this case they should call NHS 111 or access the online coronavirus service for advice.