Hospital Discharge Survey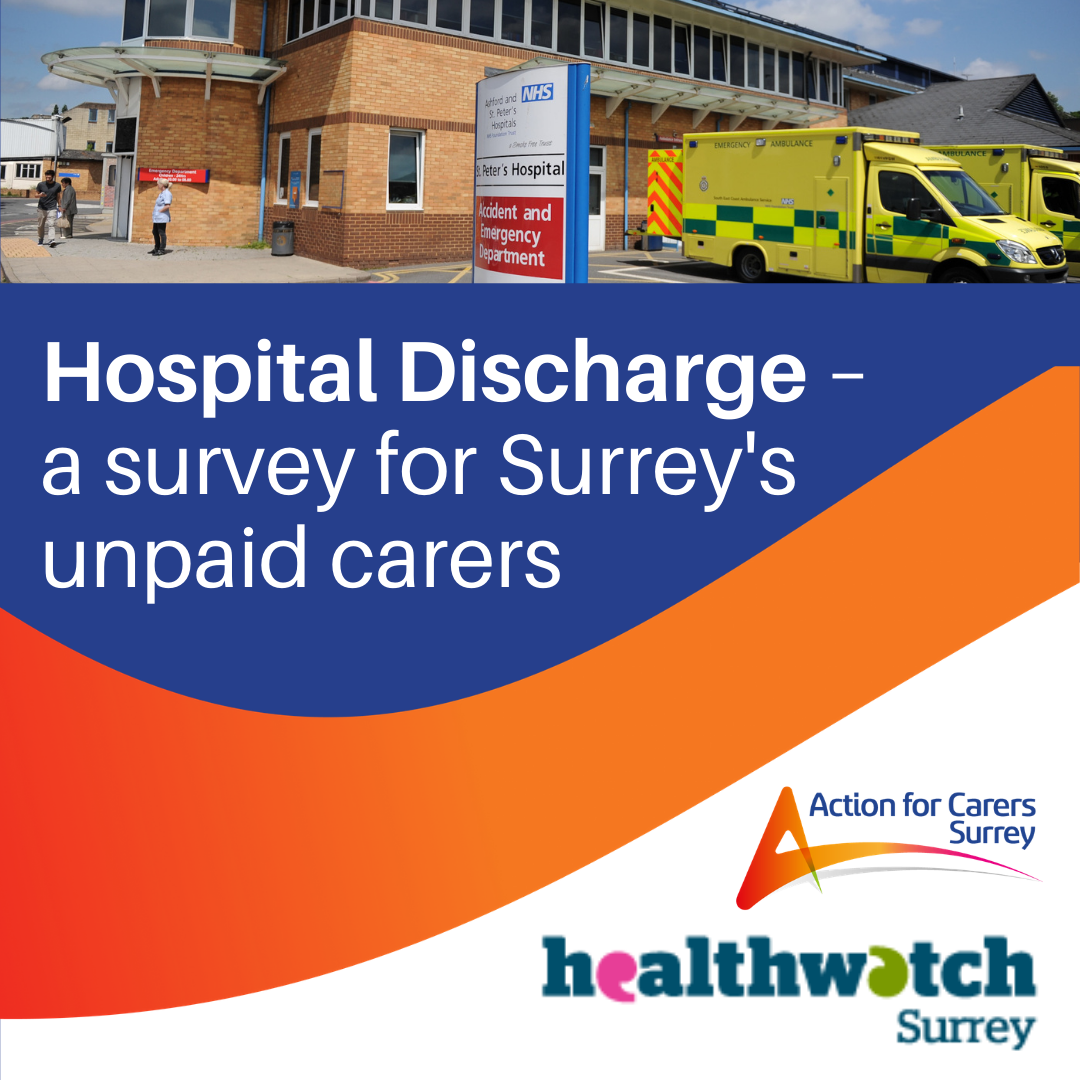 Leaving hospital and getting the right support: a survey for Surrey carers
A big worry for carers this past year has been supporting their loved one while they were in hospital – and when they were discharged from hospital too. Many Surrey carers have reported not being consulted with, or properly informed, when the person they cared for was being discharged.
Surrey NHS hospitals and Surrey County Council are aware of these challenges and are looking to improve the hospital discharge processes and want to hear from carers in Surrey.
You can make a difference
So, Action for Carers, working with Healthwatch Surrey, want to find out about YOUR experiences of hospital discharge since last summer. What's worked, what were the problems, what could be done differently? The information will then be passed on to the NHS and SCC to help them plan for better future care.
Please complete the survey:
Hospital Discharge: Carers Survey
It's open until 31st May 2021. If you'd prefer a paper copy or require assistance with completing the survey, please get in touch with us:
on 0303 040 1234 option 1
or email

[email protected]

or send a text (SMS) to 07592 787 533.
Phone interviews
If you would be interested in taking part in a longer, telephone interview, please get in touch using the contact details above. We are particularly looking for very elderly carers to speak to, as well as carers from minority ethnic communities.
Prize draw
There's a prize draw (£50 voucher) available – which will be given to one randomly selected participant when the survey closes.