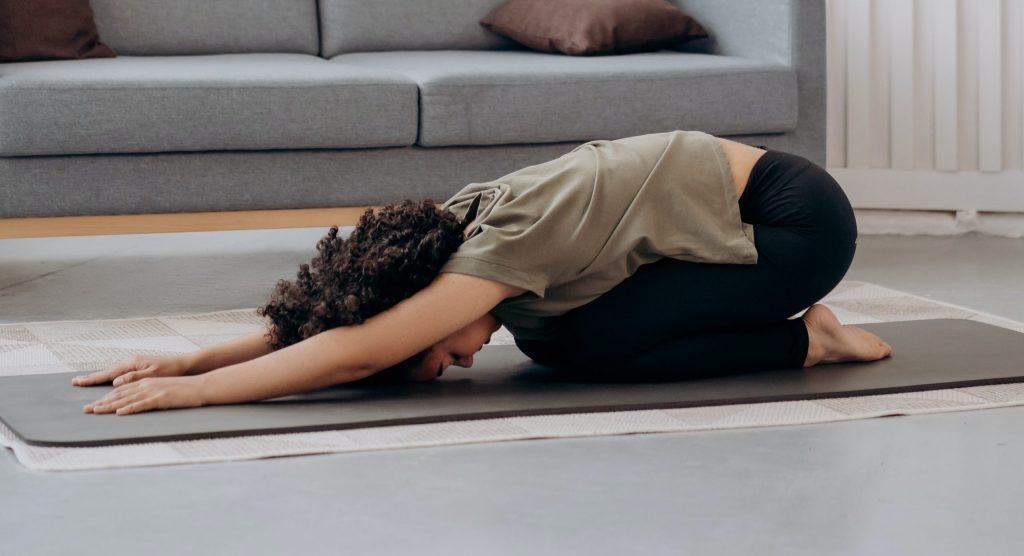 SORRY: NOW FULLY BOOKED. Join us to begin a course of positive, fun yoga sessions to look after you in both body and mind.
Yoga
SORRY, THIS COURSE IS NOW FULLY BOOKED.
Take some time out from caring with yoga sessions with Saara Vance.
This is a 6-week course, as part of our wellbeing programme and runs from Monday 21st February to Monday 4th April.
Saara first encountered yoga 15 years ago and she enjoys making it accessible to everybody. The yoga Saara shares balances elements of fun, lightheartedness, strength and serenity, whilst encouraging a deeper connection with the self. Saara is a 300 hour+ Yoga Alliance teacher certified with Distinction in a variety of yoga forms.
To book your place, please complete the 'I am interested in this event' form below – but please note that the places are limited, and you need to able able to attend all the sessions.
This will be a video meet up using Zoom and is open to all our registered carers, although spaces are limited.
If you've not used Zoom before, we have a handy guide below which will talk you through it.