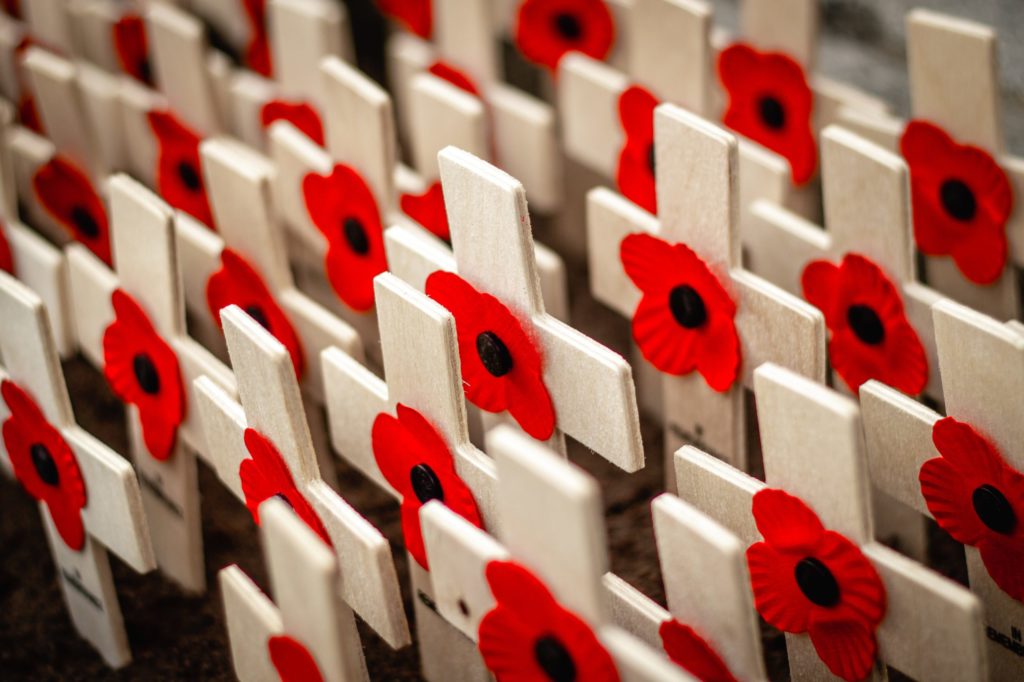 Get a poppy, a cup of tea, and a biscuit and join us for Remembrance Day, including the two minutes silence.
Remembrance Day
Join Carol Owttrim, our Armed Forces Co-ordinator, to mark Remembrance Day.
We'd like to see your poppies, whether painted, made from wood or metal, knitted or carved from soap. Come along and share as we Remember the Fallen.
How to join us for this event…
This will be a video meet-up using Zoom and is open to all our registered carers although spaces are limited. Join us with your computer, tablet or mobile to share your experiences with other carers with a military background.
If you've not used Zoom before, we have a handy guide below which will talk you through it.
If you'd like to join us, simply fill in the 'I am interested in this event' form below and we'll come back to you as soon as we can – spaces are limited though and will be allocated on a first come, first served basis.