Modern Dancehall workshop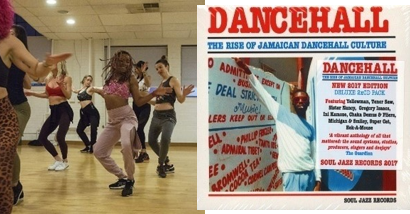 Fancy a bit of dancing? Join us for a chance to get lively with Dancehall, an energetic form of dance from Jamaica.
Modern Dancehall workshop
Led by Rosy Mason, Dance Tutor
Dancehall is an energetic dance form originating from Jamaica. We will be learning an upbeat routine to "Toast" by Koffee.
Wear comfortable clothing that you can move in but that makes you feel your most confident and powerful (and for Rosy that's green tracksuit bottoms!).
Join us for some Caribbean vibes and some fun.
How to join us for this event…
To book your place, please complete the 'I am interested in this event' form below – but please note that the places are limited.
Please note that this is a video event using Zoom, you will be sent the access code ahead of the session.
For information on how to use Zoom, please have a look at the handy guide below.