Feedback your views Horley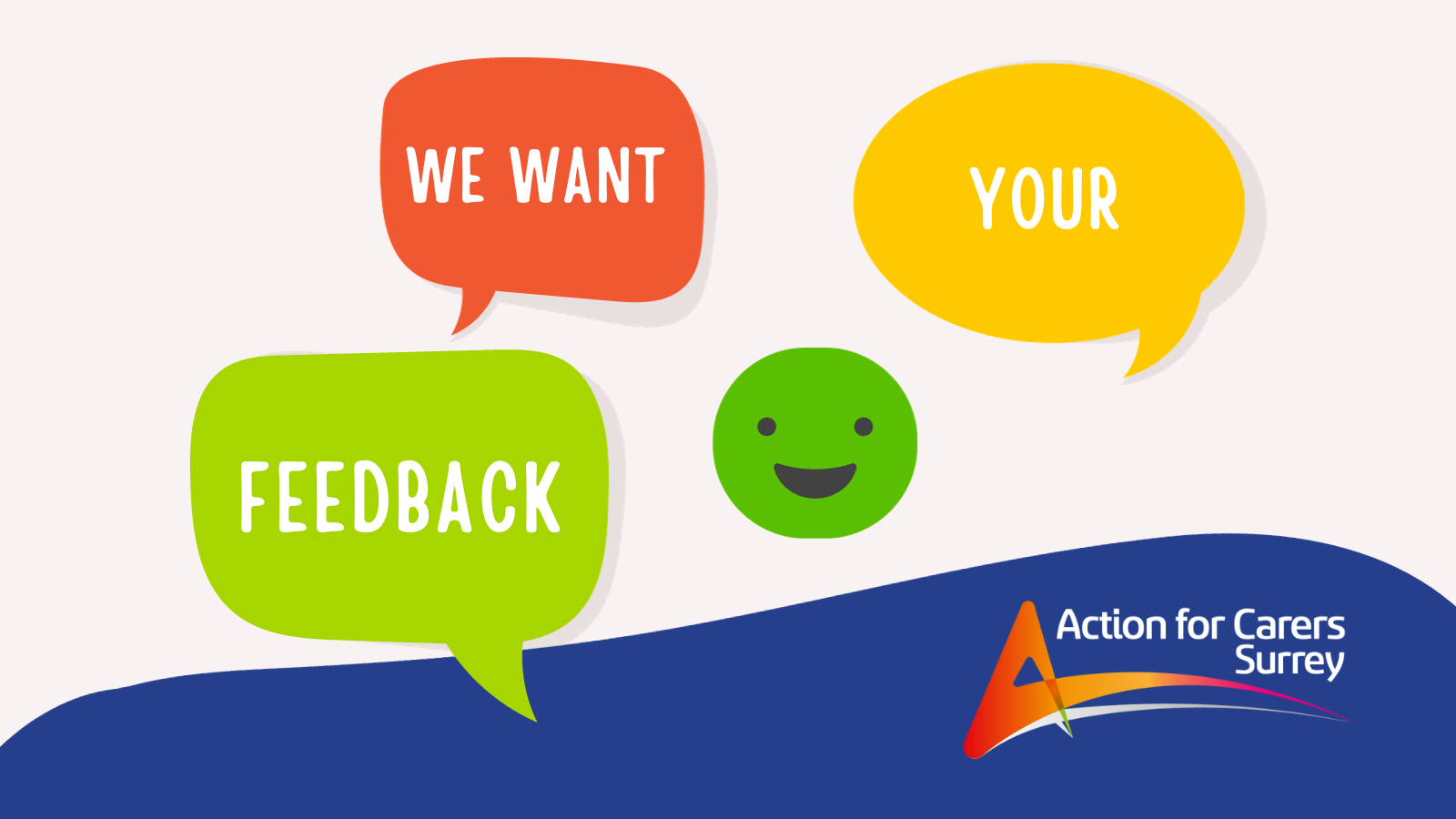 Give your views on being a carer in Surrey, and the support you need from Action for Carers. What works and what could we do better?
Share your views
We know how important it is to find out about carers' experiences, so we can work towards changes to improve the lives of all carers.
Join Rachel Brennan, Adult Carer Service Manager, for a session making sure your voice is heard.
We particularly want to hear your views on our own services – what works best, what could we do more of, what could we do better?
More consultation opportunities and surveys
Find out about more opportunities to join in consultations, local and national on our consultations page.
How to join us for this event…
If you'd like to join us, simply fill in the 'I am interested in this event' form below and we'll come back to you as soon as we can – spaces are limited though and will be allocated on a first come, first served basis.