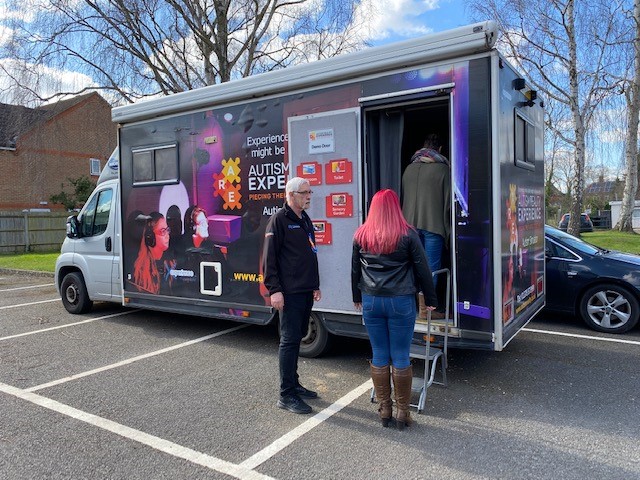 Join ACS staff, specialist Autism experts, and other carers at our special Autism event. It will include a chance to 'experience' the sensory challenges of Autism in a special training vehicle
Special event for carers of Autistic people
Caring for someone with Autism can be very hard.
Please come along to our special event on Friday 30th June at ACS's office in Burpham near Guildford.
What's happening
You are invited to experience the Autism Reality Experience.
This is an innovative, immersive and hands-on 'training' which aims to give non-Autistic people an experience of the sensory processing difficulties faced by people on the Autistic spectrum.
The training vehicle will be at our building between 9.30am and 4pm and you are invited to book a slot.
Guest speakers
We will also have some presentations from Autism experts, as well as hearing from other carers about their experiences.
Action for Carers staff will be on hand for you to talk to as well, and we are hoping to have a guest author joining us too. TBC.
This event is aimed at unpaid carers who are supporting someone of any age.
How to join us for this event…
If you'd like to join us, simply fill in the 'I am interested in this event' form below and we'll come back to you as soon as we can – spaces are limited though and will be allocated on a first come, first served basis.