Surrey publishes new strategy on supporting young carers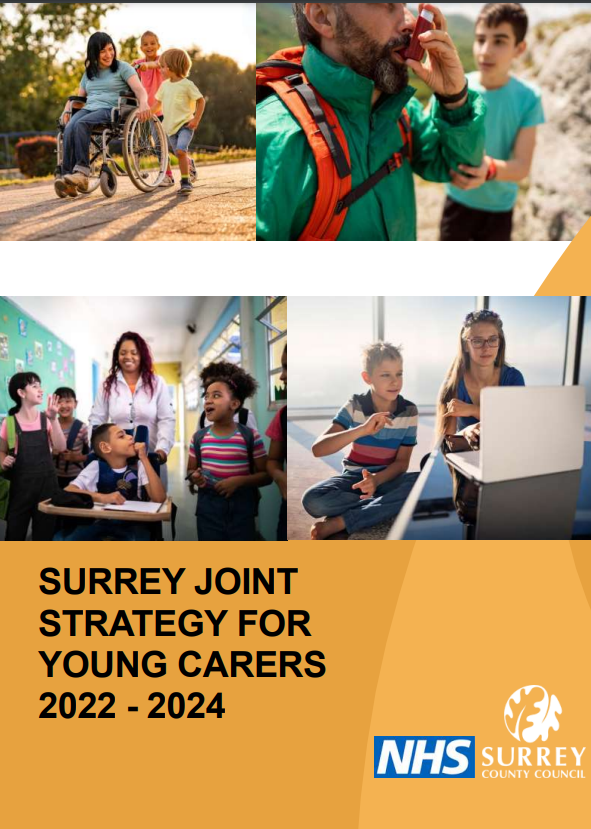 Surrey County Council and the NHS in Surrey have published their long-awaited strategy for supporting the county's 14,000+ young carers.
The Surrey Joint Strategy for Young Carers 2022-2024 covers a vision, values and strategic aims, focused on the timely identification of young carers, and how their needs, both practical and emotional, should be met.
In the introduction, Rachael Wardell, Executive Director of Children, Families and Lifelong Learning, SCC, says:
"For the life of this strategy and beyond we set a number of commitments that enable us to value
the contribution of young carers and put in place the support across the system young carers
and their families require to minimise the negative impacts and maximise each young carer's
potential."
"The strategy recognises that identifying young carers is the start of that support process. We
know many children and young people will not identify as a young carer. The strategy tasks all
adults working with children and young people to be inquisitive to the fact that they may be a
young carer, and ensure they feel supported."
Working together
Our Surrey Young Carers service, and Action for Carers overall, welcome the publication of this new strategy and look forward to working with SCC, the NHS in Surrey and all those professionals who come into contact with young carers, to help ensure its aims are achieved.
Surrey Joint Strategy for Young Carers