Berkeley Group complete Yorkshire 3 Peaks for young carers in Surrey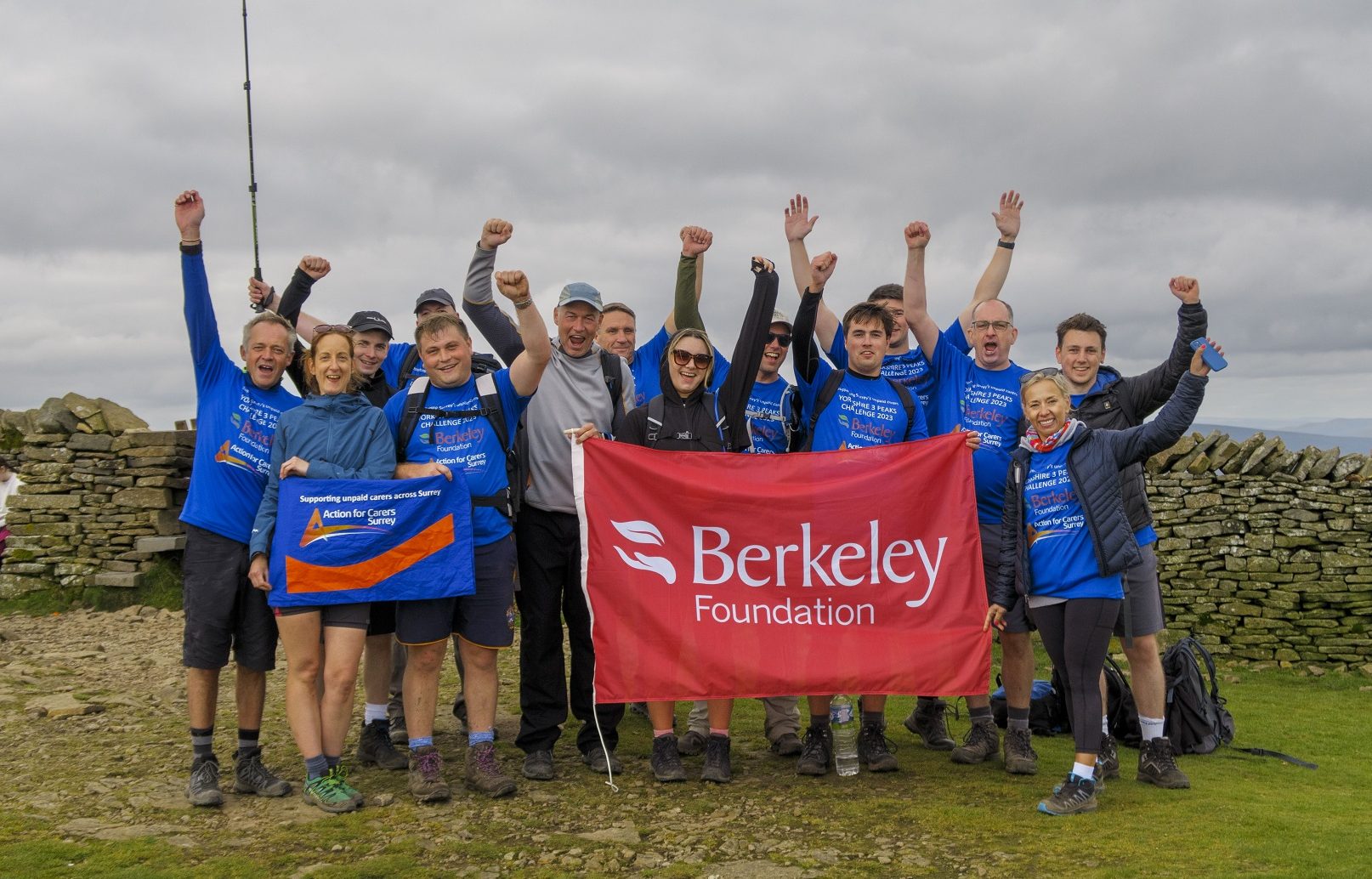 Congratulations Berkeley Group!
A huge congratulations to our friends at the Berkeley Group.
They have been supporters of Action for Carers, particularly our young carers service, Surrey Young Carers, for many years.
In late September, an intrepid team intrepid team successfully completed the Yorkshire Three Peaks Challenge raising money to support young carers – those aged 5-17 who are supporting a disabled or ill relative.
Mountains high
They climbed the beautiful three peaks of Pen-y-Ghent, Whernside and Ingleborough, completing their challenge in under 12 hours!
We are over the moon to report that they have raised over £12,000 to help us reach and support more young people in Surrey.
Thank you Berkeley Group!