Tom runs the London Marathon for ACS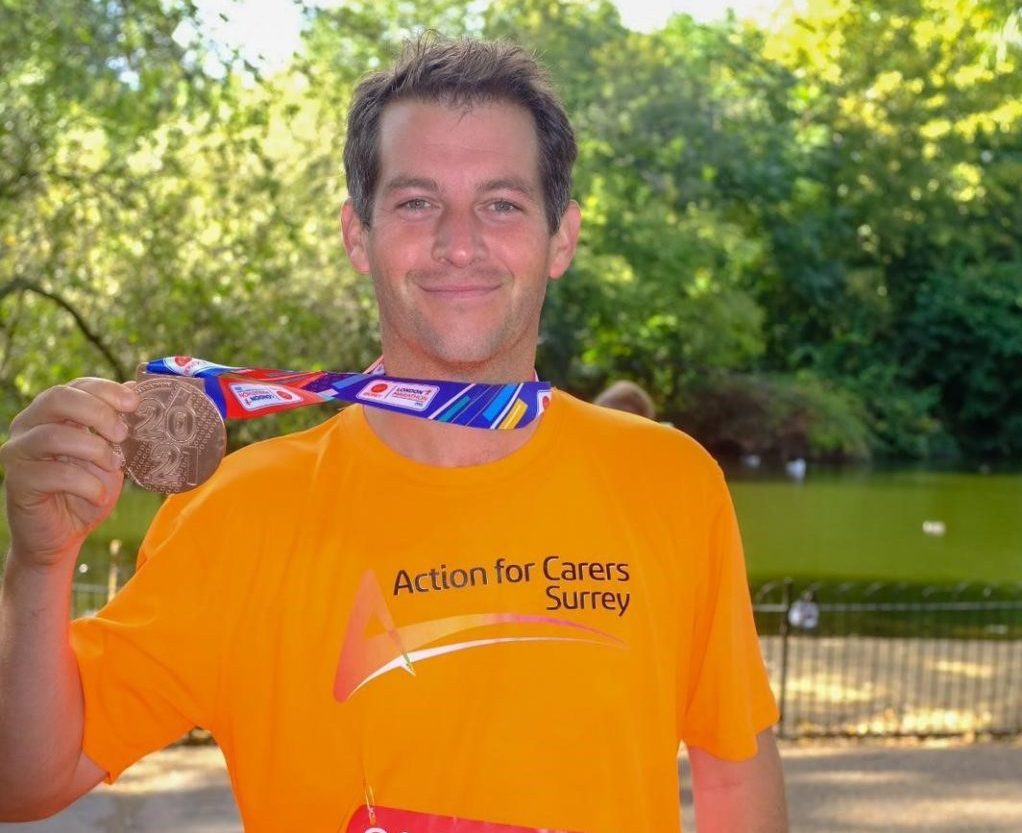 Tom runs the London Marathon for ACS
Congratulations Tom!
The London Marathon's back and we've had our first-ever Marathon runner!
Supporter Tom Griffiths ran the 2021 London Marathon for ACS. Many congratulations, Tom, and thank you for supporting Action for Carers. As well as finishing with a great time of 3 hours 39 minutes, Tom's already raised over £3,000 for ACS to help our young carers. We're so grateful to Tom and everyone who's donated to his fundraising for Surrey Young Carers.
If you'd like to join in Tom's fundraising, go to his JustGiving page:
Thank you, Tom – well done on the run and your magnificent fundraising!
Find out more about ways to support Surrey's carers on our fundraising page.