Calls for carers to be prioritised for COVID-19 vaccination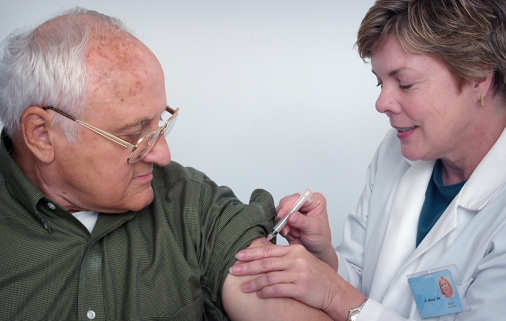 Like many carers charities, we are surprised and disappointed that it appears that carers are not yet identified as a priority group for the COVID-19 vaccine.
The vaccine is great news for carers, but the only carers listed on the government's priority list are those whose loved one is in residential care.
National charity Carers UK are spearheading calls to change this. They point out that in their October survey asking carers what support they needed most, carers put access to vaccinations in second place – even above breaks and increases in benefits.
The hardest time
Caring during the pandemic has been one of the hardest things carers say they have done, as they have tried to manage with limited support from services that have been reduced or closed entirely. They have spent nine months worrying about the risk of infection to the people they care for with complex health or care conditions, and this has taken its toll on their own health.
Key recommendation
Carers UK has raised the issue of prioritised access to the COVID-19 vaccination with the Minister for Care and it was a recommendation from the Carers' Advisory Group to the Adult Social Care Taskforce. It was also a key recommendation in Carers UK's Caring Behind Closed Doors: Six Months On report, published in October. They also point out the lack of logic – why are carers prioritised for flu vaccinations, but not COVID-19? If carers fall ill, that places additional pressure on health and social care services.
Public petition
There's a petition being shared that's asking for carers to be prioritised – if you'd like to sign, it's here.
Helen Walker, Chief Executive of Carers UK, said:
"Carers have given everything over the last nine months to protect their loved ones from COVID-19, taking every possible step to mitigate risks and keep that person as safe as possible.
"They have even sacrificed their own important breaks from their caring role in order to keep their loved ones safe from COVID-19. They will be at a complete loss if, once the vaccine is ready to be distributed, they are not on the priority list along with other key workers after all they have done to protect family members through this pandemic with limited support.
"Unpaid carers continue to play a vital role in keeping older, disabled and seriously ill people safe from this virus and the Government must recognise that and ensure they are on the priority list for the vaccination."