BBC Three show 'My Skin' about a young carer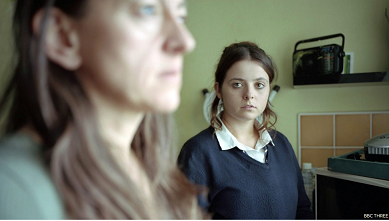 There's a new comedy-drama on BBC Three called 'My Skin'. Written by Kayleigh Llewellyn, its a wry take on her experience as a teenager looking after her mother who has bipolar disorder.
The BBC describes it as 'uncompromising' – a show 'which swings from relatable humour to raw depictions of caring for a mentally ill parent'.
Kayleigh herself says: 'What I wouldn't have given to watch something like that, and know I wasn't alone. I used to live in fear that my friends at school would find out, and they'd ostracise me or judge us, or make fun of my mum. It was the worst feeling ever, when you're a teenager, someone making fun of your mum."
The show is currently on BBC Three.