Flu and Covid vaccinations update for Surrey carers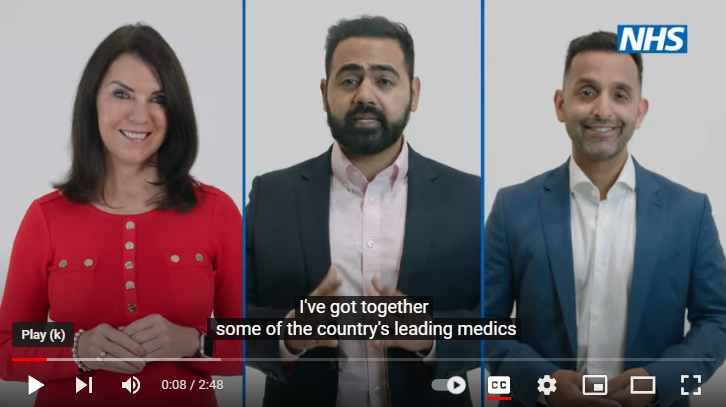 Vaccinations update
There's a lot of vaccination information coming out at the moment – here's a recap, plus a helpful new video about the benefit of both flu and COVID vaccinations this autumn/winter.
Flu
Flu season is nearly upon us, and as normal, carers are entitled to free vaccinations. Get in touch with us for your voucher if you haven't yet received it. This year though, everyone 50+ is entitled to a free vaccination, so you should also soon be hearing from your surgery if you're in that age bracket.
Here's more on Flu vaccinations in Surrey.
COVID-19
COVID boosters (or 'top up' jabs) have also now started, being offered in priority order, starting with health and social care workers, those with underlying health conditions, and people aged 50 and over.
If eligible in this first stage (and if you are 6 months on from your previous second dose) you will be invited – by text/email/letter – to book your appointment through the national booking service.
Here's more on COVID boosters in Surrey.
Vaccinations explained: new video
A new video (pictured above) explains the vaccinations, including the boosters' role, and why vaccinations are so especially important this year.
Register with your GP
It's also important that you are registered with your GP as a carer, as that helps ensure you are 'known' as a carer, in vaccination terms, particularly if you're under 50.
Similarly, if you're new to caring, please ensure your GP knows, and you can give our Helpline a call on 0303 040 1234 call the helpline for guidance with any questions you may have.
12-15 year-olds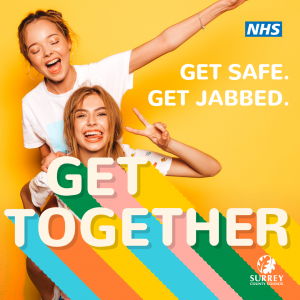 And all 12-15 year olds in Surrey are now being offered their initial COVID vaccinations too, and if you have any younger people in your household please encourage them to take up the offer.
Stay Well This Winter leaflet
Staying with health, the NHS has a new 'Stay Well this Winter' leaflet, aimed at people aged 65+ which includes information about what you should do if you are unwell and if you think it might be COVID-19, updated information on the flu jab, COVID-19 booster vaccinations, keeping warm in winter, keeping active, mental health support, and where to go for the right medical advice including NHS 111, 119, pharmacy services and contacting your GP.