New Drop-In for Gypsy, Roma, Traveller Community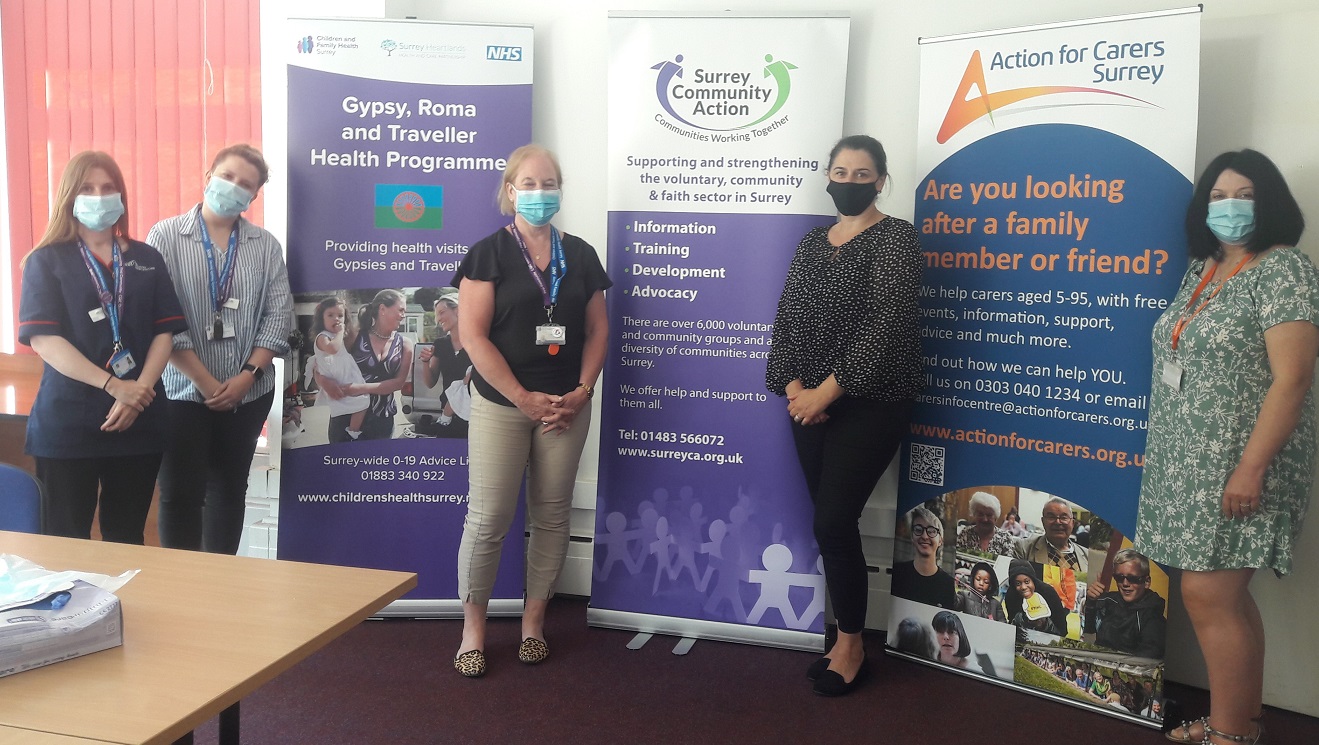 Gypsy, Roma and Traveller Community Drop-in 
This Gypsy, Roma and Traveller History Month saw the launch of an exciting new venture, supporting people from the Gypsy, Roma and Traveller (GRT) community in Surrey – a GRT Community Drop-in, held in early June.
The Drop-in is a new initiative from Health and Help for the Gypsy, Roma and Traveller Community in Surrey, collaborating with Surrey Community Action, Community Health, and Action for Carers. This is the first initiative of its kind in Surrey.
The new monthly drop-in sessions started on Thursday 3rd June with health advice, benefit support, Warmth Matters, and debt advice information on offer. Next month Friends, Families & Travellers (a leading national Traveller-led charity that works on behalf of all GRT regardless of ethnicity, culture or background) will be attending and we hope to have even more types of support, for more people. Please spread the word!