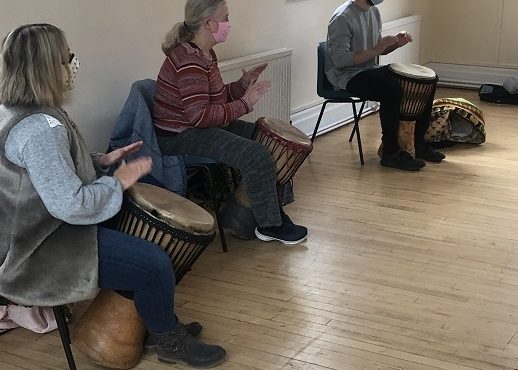 Join us in person for a real break from the everyday at an exciting African drumming workshop in celebration of Carers Week. No experience required!
Drumming workshop: celebrating Carers Week
Join us for a chance to relax with a very special music session in celebration of Carers Week, at Guildford Rugby Club, Godalming.
Tongesayi Gumbo is an experienced and well-travelled drumming instructor who has performed in many national and international festivals. He will be joining us again for a one-hour drumming session: no experience required. It promises to be filled with great rhythms and fun!
Get in touch if you'd like to join us, so we can run though our plans for social distancing to make sure we all stay as safe as possible. Contact us for all the details.
How to join us for this event…
If you'd like to join us, simply fill in the 'I am interested in this event' form below and we'll come back to you as soon as we can – spaces are limited though and will be allocated on a first come, first served basis.