Delirium with Dr Peter Enwere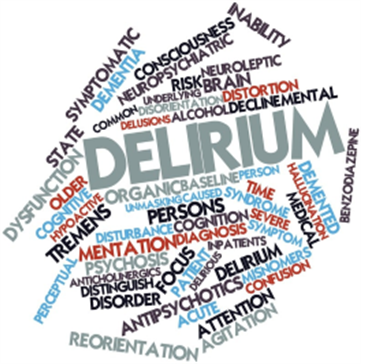 Delirium is experienced by many people. Join our session for unpaid carers in Surrey to find out how to spot the signs and what action to take.
Delirium
Session led by our Hospital Carer Support Advisors and Dr Enwere of St Peters Hospital. 
Delirium can be very serious and also can be experienced by people with a variety of conditions.
It's a sudden confusion, that usually affect's people's brains for a short time. Up to  1 in 3 people admitted to hospital become delirious at some time during their stay. People with delirium might be confused or agitated and act differently than usual.
Join us for an opportunity for ALL carers to learn how to spot the signs of delirium and understand what actions to take if delirium is suspected.
Led by Dr Peter Enwere, Consultant Geriatrician, Clinical Lead for Senior Adult Medical Services and Clinical Lead for Dementia and Delirium at St Peter's Hospital.
To book your place, please complete the 'I am interested in this event' form below – please note places are limited.
This will be a video meet up using Zoom and is open to all our registered carers, although spaces are limited.
If you've not used Zoom before, we have a handy guide below which will talk you through it.
If you'd like to join us, simply fill in the 'I am interested in this event' form below and we'll come back to you as soon as we can – spaces are limited though and will be allocated on a first come, first served basis.