Carers' Information Fair Guildford
Come along to our Carers' Information Fair at Park Barn, Guildford, held with The Hive to meet range of organisations to help you in your role as an unpaid carer. Marking Carers' Rights Day 2023.
Carers' Fair: Park Barn Drive, Guildford, in partnership with The Hive
It's Carers' Rights Day on 23rd November, a chance to raise awareness of unpaid carers and their rights to support, so we're holding a week of special events, with Carers' Information Fairs taking place at our Hubs across Surrey.
Drop in to our Guildford Fair, being held jointly with the Hive and find out about your rights, and all the support available to you as an unpaid carer.
Surrey charities and organisations will be joining Action for Carers and The Hive teams to answer questions – practical, financial, legal – about your caring role, and offer general support, advice and information.
Plus you can pick up our 'carers rights' postcard, free newly updated booklets, plus some little giveaways – and enjoy a free coffee and cake!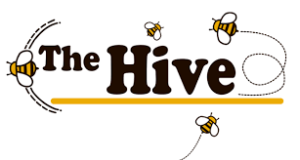 Attending organisations
Meet the team from The Hive, and our Action for Carers teams supporting carers of all ages, plus other organisations including Social Care Carer Practice Advisors, Warmth Matters, Surrey County Council Winter info team, and more!
There will also be a playzone for kids aged 6 and under; a pay as you feel shop; a community fridge; art activities; and the café is open.
If you're a professional, join us to find out how we can work together to support carers.
This is a 'drop in'… no need to book.
Find out more about our Hubs (including details like parking) here.