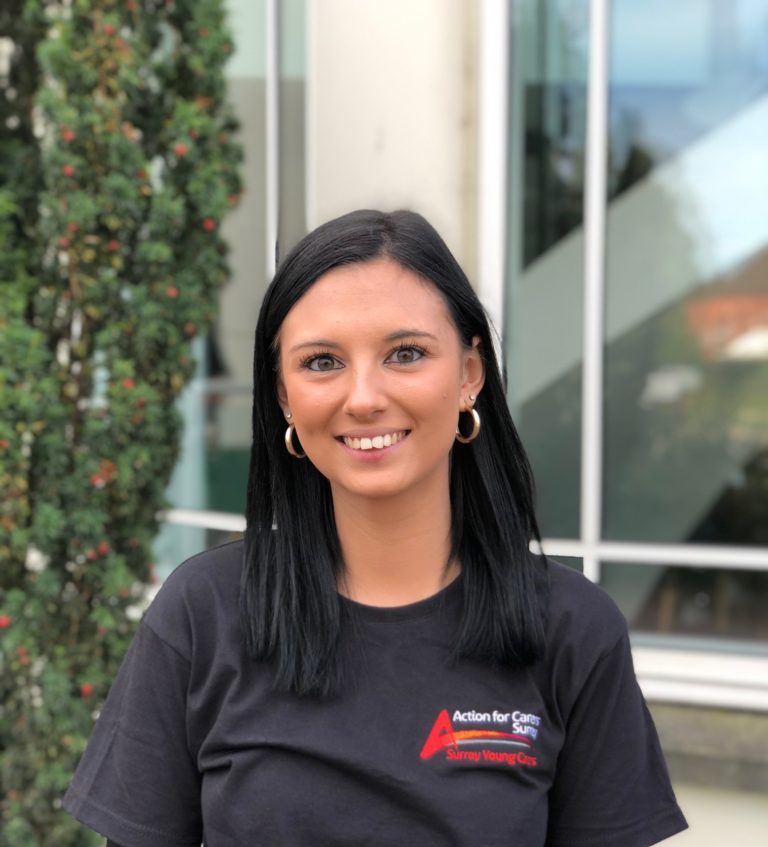 Caring for my brother…
I studied for a Foundation Degree in Childcare, and worked at Sainsbury's phone shop at the weekend. When I'm at home, I'm a carer for my little brother.  James has autism.
Mum and dad have been having their own difficulties for years, and so since I was in Year 10, I've been trying to cope with my studies whilst looking after James. Usually, it's normal stuff such as making his breakfast, getting him to bed, up out of bed, bath-times, but it's also settling him if he's constantly running up and down the house, turning off & on lights or if he's having a tantrum. Mum and dad don't know how to deal with him.
There's so much paperwork for a child with special needs and you constantly have to fight for money and prove why you need it.  I have to tell my mum and dad how to do the paperwork – they don't know what to put.
I also share a room with James, so getting my work done is just another matter.  I can't work at home.  I could have probably done a bit better in my GCSEs  if I'd maybe asked for more help – like revision guides because I didn't really have the money.
Then, I didn't really know what I wanted to do next…  Obviously I cared for James so it just made sense to go into something child-based. I didn't want to be near any of my school mates because none of them understood about my caring responsibilities for James. I wanted to go somewhere where I'd meet new people and have a fresh start.
But managing college work with my caring role has been tough.
Struggling with caring and studying
What tutors don't understand is how caring affects your studies; sometimes I couldn't make it to college for 9am as I had to help James out in the morning, or I couldn't hand an assignment in on time, or complete homework because caring for my brother was more important.
Fortunately, I found my way to one of the college mentors. If I had to speak to tutors, I would ask him to email them for me. He arranged extra time and got me working in long lunch breaks because there was no way I could work at home.
When I was getting mentally ill he got me information. I had an eating disorder and I was really suicidal – in and out of hospital – that sort of affected my grades too. I felt comfortable telling him what was happening and he would tell college for me.
Turning things around
In the last few months of my course I really turned it around. I wanted to prove to everyone that I could do this. For the first time I got an A on an assignment.  I'd never got an A.  That made me so happy I just kept going for it. I ended up getting AAA on the last 3 which I never thought I'd be able to do!
I was 'umming & awing' about going to Uni.  I considered Roehampton because of its reputation for teacher training, but obviously living away from home is really not a reality for me. So, I thought – I'll stay put and do the Foundation Degree at my college – everyone knows me where I am, knows my story, I don't have to tell anyone again what's going on in my life.
After completing my Foundation Degree at Guildford College I wanted to take some time out to work on myself and figure out if I wanted to be a teacher, and what age group I wanted to work with. I became a Teaching Assistant working with a range of different ages and SEN needs, along with seeking some counselling. This year I am putting myself first and giving myself a break from my caring roles for a while to finish off my teacher training PGCE at Roehampton University, where I will also be moving into halls.
Higher Education advice for Young Adult Carers
More young adult carer experiences