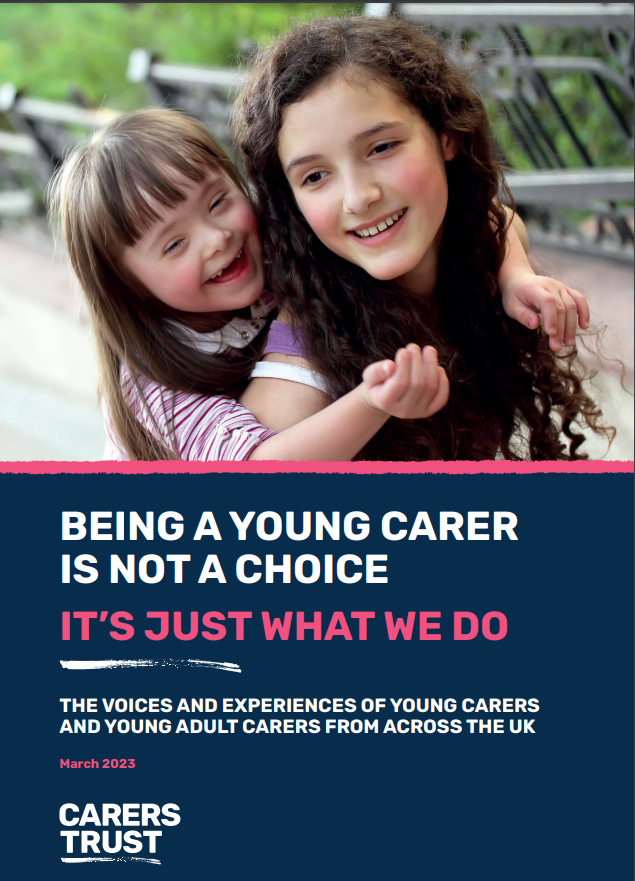 Carers Trust has conducted its latest annual survey of 1,109 young carers and young adult carers from across the UK.
The report 'It's Just What We Do' and its findings make for alarming reading.
Young carers and young adult carers have been experiencing an intensification of their caring role for some years, with many having to spend more time on their caring role as well as having to care for more people.
But this year's findings show the stress experienced by many young carers and young adult carers as a result of their caring role is now being exacerbated by widespread anxieties about household finances as a result of the cost-of-living crisis.
Key findings include:
56% of respondents to Carers Trust survey say the cost-of-living crisis is always or usually hitting them and their family
32% say they always or usually face additional costs because they are a carer
56% say the time they spend caring has increased in the past year
47% are now caring for more people than they used to
40% either 'never' or 'not often' get help in school, college or university to balance caring and education work
The findings suggest these pressures are having a devastating effect on mental health. Many struggle with emotional wellbeing and feel stressed, overwhelmed or drained. The survey revealed that 44% 'always' or 'usually' feel stressed.
What young carers need
To help the estimated more than one million young carers across the UK, Carers Trust and young carers are calling for:
Improved support in schools for young carers, including a Young Carers Lead with strategic responsibility for identifying and implementing appropriate support.
More access to breaks from their caring role.
Better access to counselling support.
More financial support, including increasing Carer's Allowance and extending access to Carer's Allowance to unpaid carers in full-time education.
Young carers take action
If you're a young carer, Carers UK have some great suggestions of things to do to help make a difference – to your life and others'.
From simple activities like chatting to a friend, or putting up a poster, to writing to your MP to request better support for young carers – there's loads you can do.
Activity Pack for Young Carers
We ALL take action – sign the pledge
Caring has a such a major impact on young people's education, wellbeing and life opportunities.
Would you be able to sign the pledge, championing the needs of young carers and young adult carers?
Find out more
Find out more from Carers Trust and you can read the full report here.
More about Young Carers Action Day and what we're up to in Surrey here.