Surrey Choices 'Surrey Voices' Podcast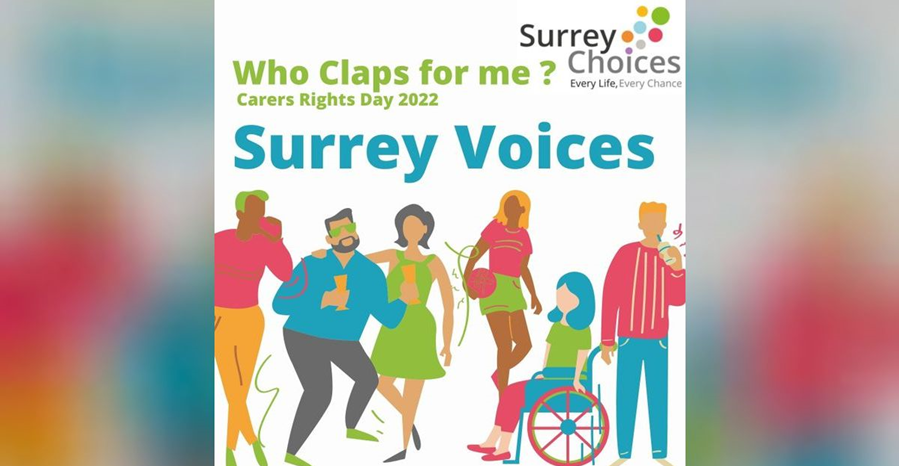 We were delighted to have our very own Rachel Brennan featured on Surrey Choices' "Surrey Voices" disability podcast last week.
Surrey Choices supports disabled people, autistic people, those with sensory needs, those with mental health problems and older people, working to help every person the chance to fulfil their potential and reach their goals, through enjoying, learning and achieving.
Their regular series of podcasts cover a wide range of issues related to disability and life in general.
Marking Carers' Rights Day, they chatted about a number of issues, including who IS a carer, what challenges carers face, and how we help.
Reaching out
Thanks to Surrey Choices for the opportunity! Great to be on the podcast and hopefully reach more carers.
You can listen to it here: