Jeremy Hunt MP meets Action for Carers CEO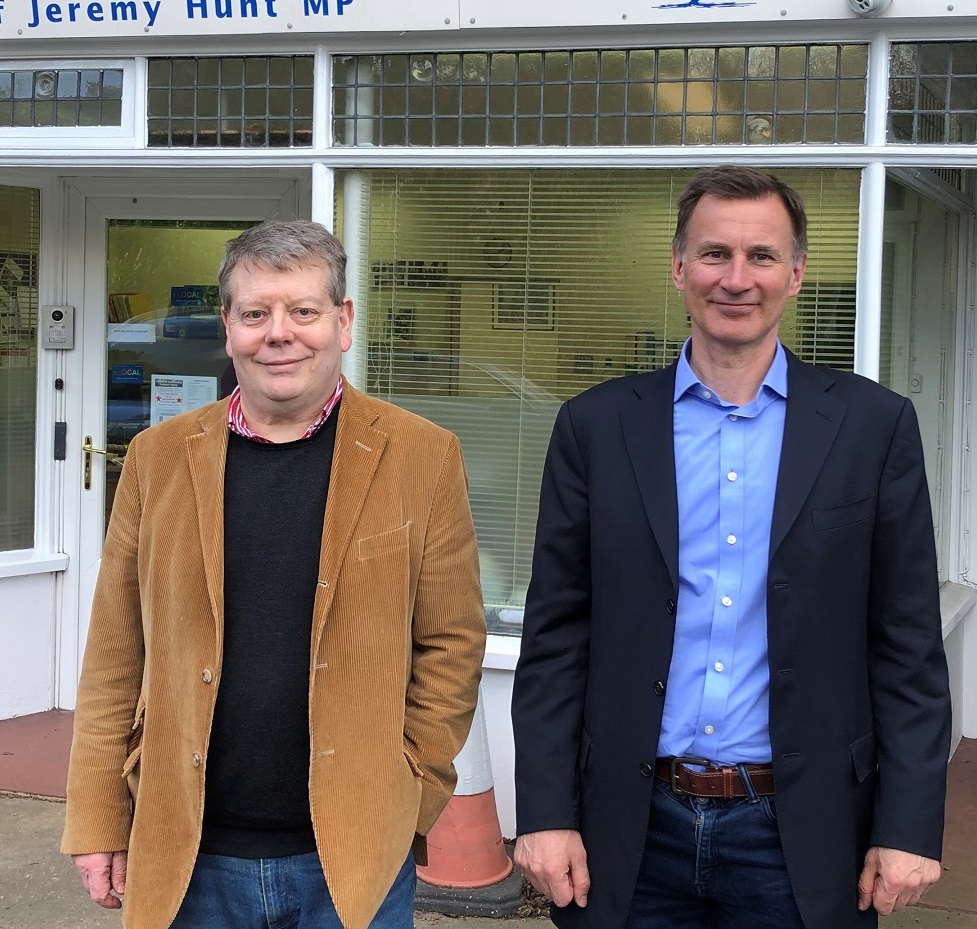 Action for Carers meets with Jeremy Hunt MP
Our Chief Executive, Jamie Gault met with Jeremy Hunt MP last week, in his remit as Chair of the Health & Social Care Committee, to discuss the Government's White Paper on Health and Social Care.
They discussed how progress has been made but gaps remain, significantly:
That in the Bill there is no definition of 'carers. Therefore we are asking for the Bill to be amended so that is made clear, using the everyday meaning of 'unpaid carer'. It would be good to have this defined in law, using the existing definitions that we have.
That carers' rights are being removed at the point of hospital discharge. In the Bill, the NHS Trust no longer has to consult carers prior to discharge. This must be changed.
The NHS has no duty to identify carers, or promote their health and wellbeing. This should be a fundamental duty that would run throughout the NHS, and should be added.
They also talked about carers in Surrey, in his role as MP for South West Surrey, including how many people are in a caring role.