One in four adults now caring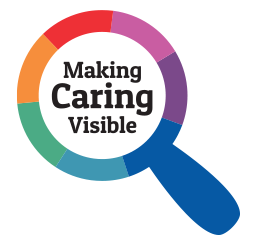 Dramatic increase in carers – one in four adults now caring
New research released this week by Carers UK finds that an estimated 4.5 million people have started caring (unpaid) since the COVID-19 outbreak began. When combined with those already providing care pre-crisis, that means there could be as many as 13.6 million carers across the UK – 26% of the UK population.
Their survey also found that these new carers were more likely to be in work, and were more likely to be younger and female.
The top three challenges carers said they faced were:
Managing the stress and responsibility (71%)
The negative impacts on their physical and mental health (70%)
Not being able to take time away from caring (66%)
Their research also shows that the public are overwhelmingly in favour of increasing support for unpaid carers, with 75% agreeing 'the Government should do more.' The public also had greater awareness of unpaid carers than before COVID-19, with half saying they were more aware.
The six Carers Week national charities have written to the Prime Minister and Party Leaders asking them to raise awareness of unpaid carers and introduce practical support.