ACS Volunteer numbers on the rise! Can you join us?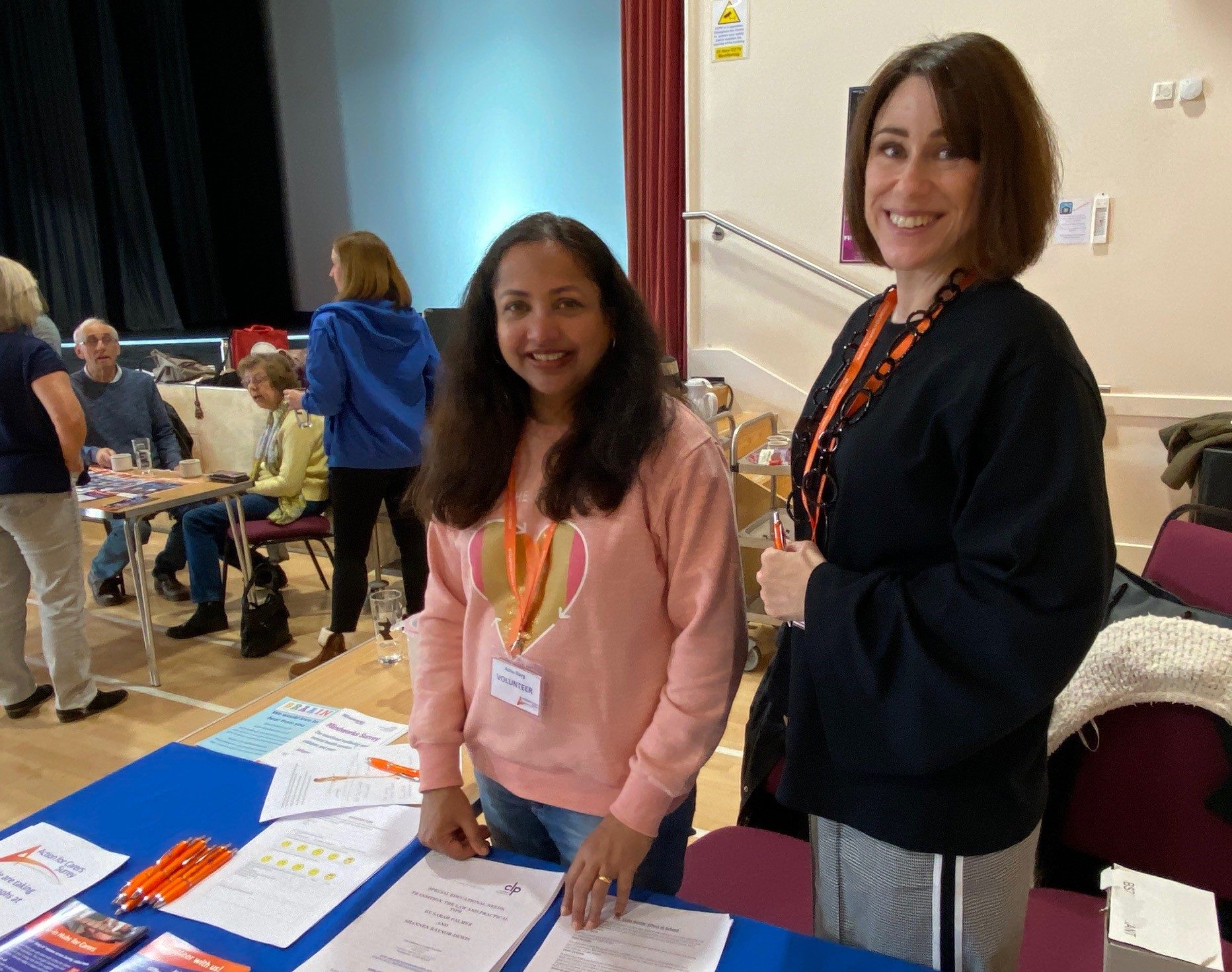 ACS Volunteer numbers on the rise! Can you join us?
We're delighted to report that following the start of our volunteer programme in spring last year, we now have 12 volunteers doing a huge amount to help, with numbers continuing to rise.
Our volunteers carry out a wide variety of roles:
Hub helpers – these volunteers work at our drop-in Hubs that take place weekly, or every two weeks, at locations across Surrey. The Hubs are for carers to get advice and support, as well as some social interaction, and attend events held there. Volunteers help with setting up the Hubs, chatting with visitors, providing resources, making refreshments, etc.
GP support – these volunteers visit Surrey doctors' practices to help them check they've got the right information for carers in their waiting rooms, helping ensure its up-to-date and clearly displayed.
Hampton Court – we are kindly supported by Historic Royal Palaces, who allow our carers some special access. Some volunteers have completed training under their Community Access Scheme, and have been able to accompany carer-families as they visit the Palace.
Delivery drivers (including 'santas'!) – we are sometimes kindly donated gifts or items of use to carer-families, and our drivers really help out by ensuring they reach their deserving recipients! This included some presents this Christmas to especially in-need carers.
We're looking to develop even more roles this year. There's certain to be something to suit you!
Could you volunteer?
If you would like to get involved as a volunteer, or know someone who might, please give us a call on 0303 040 1234, or email [email protected] and come and join our marvellous team!
Thank you
We held a little 'thank you' get together for some of our volunteers at the end of last year. It was great to meet up in person, and to thank them for their many hundreds of hours of support.
Thank you ACS volunteers!!