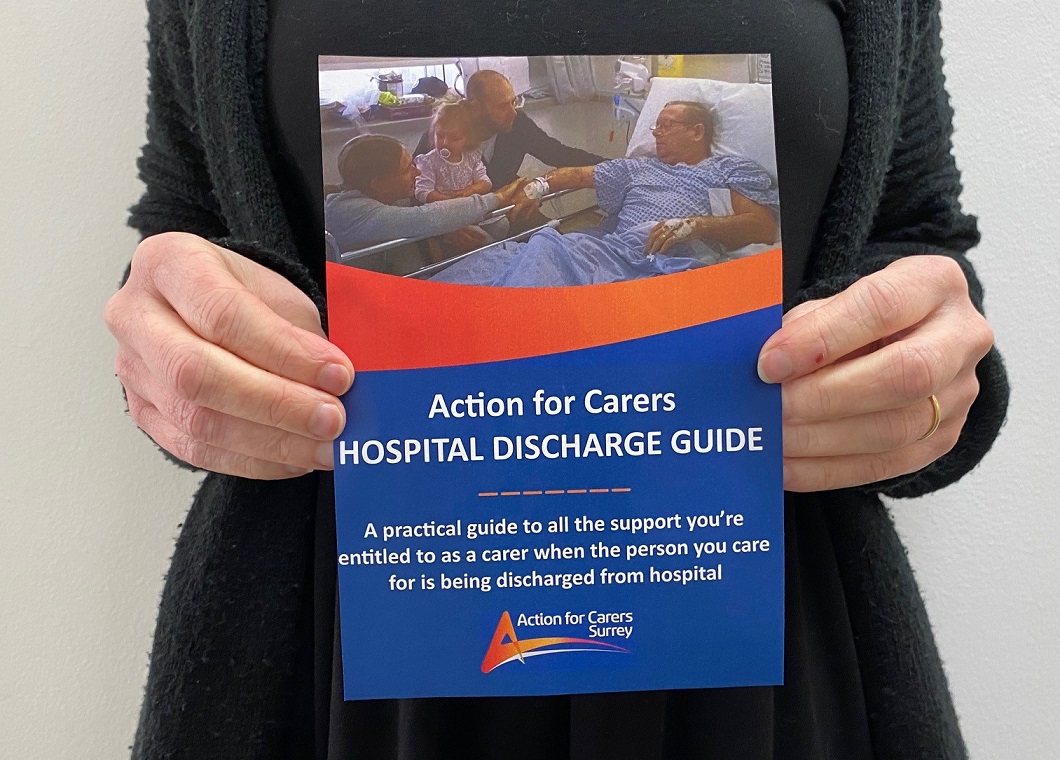 Hospital Discharge Guide for carers
Unpaid carers can often experience difficulties when their loved one attends hospital – especially when it's time for them to be discharged.
As well as our expert Hospital Carer Advisors (working in Surrey's five main hospitals), you can now also get help from our comprehensive new booklet for unpaid carers, the Hospital Discharge Guide.
The guide explains about how the discharge process should work, what steps happen, which staff and teams have roles, and crucially how you as a carer should be involved at this time. There's also further help on hospital stays in general, from a carer's point of view, and more our support, as well as your legal rights.
To get your free copy
Please give us a call on 0303 040 1234 (select option 1) to request a copy to be posted out to you. Or you can download the booklet here:
Further hospital support
Please don't forget, if you have any issues at all with your loved one's stay in hospital, including the discharge process, we can help. Our Helpine team can advise (0303 040 1234), and put you in touch with the relevant ACS Hospital Carer Advisor. You can see all the various Advisors' direct contact details listed here.