Community appeal to help get laptops to young carers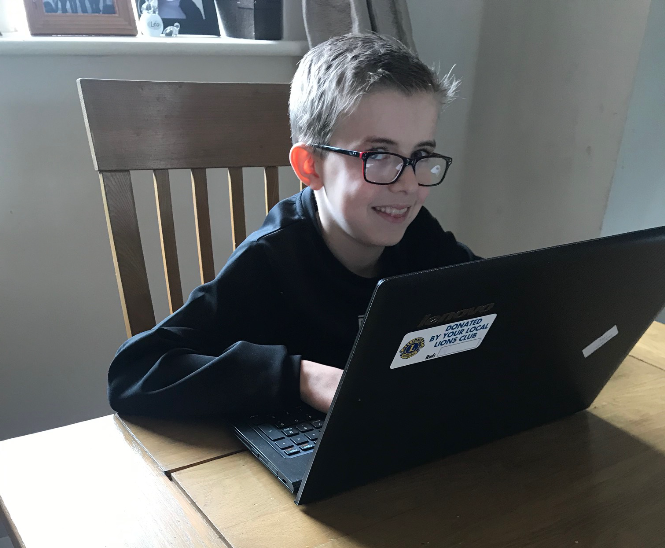 Schooling at home is a particular challenge for young carers, having to juggle it with caring responsibilities. Additionally, carer households are often poorer, meaning less access to IT equipment. We've heard of many young carers trying to do school tasks and Zoom meetings on tiny mobile screens, and sadly schools have not been able to help all children in need.
Community effort
Action for Carers Surrey has been working with schools and with grant-awarding bodies to help young carers cross the 'digital divide' and to make sure they don't fall behind. We're delighted to have had the support of a host of kind Surrey community groups – Rotary, Lions, Soroptimists, and Brownies – to get computers to young carers.
Appeal to Surrey residents and associations
We now want to open up this appeal more widely and this week are launching a campaign asking everyone for help – encouraging people to give money, or old laptops (which one of the Lions groups will recondition for us).
To give please visit our JustGiving page, find out more on our website and if you can donate a laptop please email fundraising@actionforcarers.org.uk.
It makes a huge difference – here's what some of our young carers have said:
"I'm a young carer for my big brother – he has autism and anxiety. He doesn't leave the house a lot so I love spending time with him. ACS have donated me a Chrome Notebook to do my school work and Zoom calls with my class. I'm so happy I can talk to my teachers all the time now and my friends! Thank you!" – Lauren
"Thank you so much ACS and the Lions, the laptop has helped me so much. I can complete all my school work at home independently now, rather than having to share an old iPad with my brothers." –  Max