One of the positive outcomes of the COVID-19 crisis has been the heart-warming response from communities to protect the vulnerable. Delivering shopping and chatting on the phone can be lifelines for those in isolation and are particularly important to the many carers across Surrey.
What is a carer?
A carer is anyone who cares, unpaid, for a friend or family member who due to illness, disability, a mental health problem or an addiction cannot cope without their support. There are 6.5 million of them in the UK and you definitely know at least one.
Why do they need help now?
In the midst of the coronavirus emergency, carers are continuing to look after some of the most vulnerable people in our communities. Many rely on medical support which is hugely under strain and many are finding their support networks are severely impacted by the COVID-19 crisis.
Lots of the routine appointments that they depend on have understandably been postponed so they are missing out on human contact even more than usual.
What can I do to help?
Practical help
There are lots of things you can do to help. Seek out carers who you think might be struggling. They might be elderly neighbours who are frightened about entering public spaces right now, they might be parent carers who are going to be under pressure with more children at home. Keep a safe physical distance (phone, email or social media may be better ways to get in touch) but find out what they need. It might be food, medical supplies or someone to talk to. Carers are already isolated but many are extremely worried about the current situation and how it will affect them and the person they look after.
There are lots of wonderful community support groups springing up. Many are being co-ordinated through a new Community Helpline Service, newly set up by Surrey County Council. If you'd like to offer practical support, volunteering through the Community Helpline would be a great way to do it.
Tell carers about us
Lots of carers might not be online, if you could tell them about us and that we are still open and here for them that would help us reach those who need us. Our phone number is 0303 040 1234 and there's a handy poster below with some info which you might have spotted in supermarkets over Surrey in recent weeks.
Fundraise for us 🙂
If you're inspired to fundraise and would like to join us in the 2.6 challenge, we would love to hear from you! You can find more information here.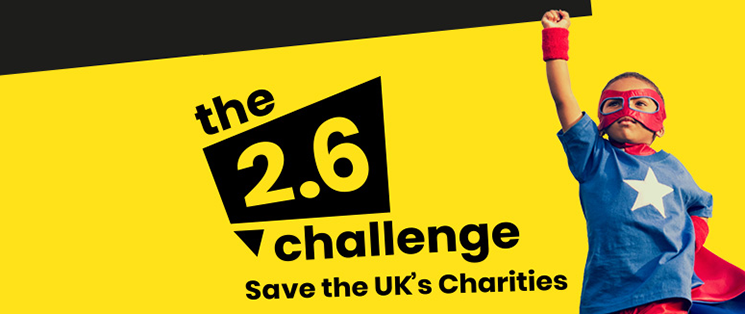 Keep carers safe
If you are delivering supplies to carers, please be extra vigilant about sanitising packaging and washing hands. A carer or the person they look after becoming unwell with COVID-19 could be extremely serious. But giving them a call, dropping them an email and checking in with them virtually are all safe and welcome ways to support them.
If you're worried about the safety of someone, you can also get in touch with Surrey's Multi Agency Safeguarding Hub where appropriate help will be delivered.
Report a concern about someone
Government advice
The Government has published this helpful information on supporting friends and neighbours safely.
Thank you for remembering carers at this time!