The 2.6 Challenge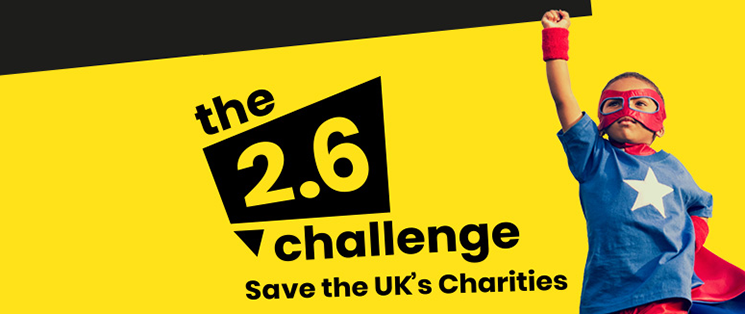 We're joining charities all over the UK in the 2.6 challenge
Charities across the UK have been affected by the COVID-19 pandemic with many of our fundraising events being postponed or cancelled. We're inviting you to join us in helping to save the UK's charities by becoming a Home Hero and taking part in The 2.6 Challenge – a nationwide virtual fundraising event taking place on or around Sunday 26th April!
You don't have to run a marathon (although you can if you want!), you could do 26 star jumps, run 2.6 miles round your garden, do 26 minutes of yoga, build a 26cm tall lego tower – this is a challenge for all ages and abilities.
Sign up to support us in the 2.6 Challenge
Help us to spread the word and inspire others by sharing your pictures and videos on social media (tag us if you can!) using the official #TwoPointSixChallenge hashtag and please do nominate others!